Pierre D. Tercier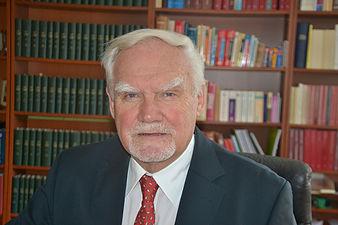 Address:
5, chemin Guillaume Ritter
1700 Fribourg
Switzerland
Education:
Lic. jur. 1966, Ph.D. 1971, Univ. of Fribourg
Bar Admission or Professional License:
Admitted to Fribourg 1969
Present Position:
Professor of Law, Univ. of Fribourg
Professional Experience:
Professor of Law, Univ. of Fribourg (1973- ); Dean of the Faculty of Laws, Univ. of Fribourg (1987-1989); Visiting Professor in construction law, Ecole Polytechnique fédérale, Lausanne (1988- ); Visiting Professor at the Universities of Paris I, Paris II, and Geneva; Chairman, Swiss
Cartel Commission (1989- ); Former Member, Banking Commission of the Banque de l'tat of the canton of Fribourg
Professional Associations:
Chairman, Swiss Insurance Law Society
Panels of Arbitrators:
ICC, Swiss national committee
Arbitration Experience:
Chairman, sole arbitrator, and arbitrator in numerous domestic and international cases
Areas of Specialization:
Competition, Antitrust, Restrictive Trade Practices
Construction
Contracts
Corporate
Torts
Publications:
Number of books, handbooks, and articles. Member of the editorial boards, Baurecht/Droit de construction, Revue suisse de droit des affaires/Schweizerische Zeitschrift für Wirtschaftsrecht/Swiss review of business Law, and Schweizerische Privatrecht/Traité de droit privé suisse.