JURIS Arbitration Law  provides immediate database access to 12 Leading Arbitration Journals and more than 200 proprietary Treatises, Practice Manuals, and Monographs. JURIS Arbitration Law  contains proprietary  commentary, analysis, awards, court decisions and information that cannot be found elsewhere.  Arbitration Law provides a powerful search engine that enables you to access and research thousands of PDF documents, in their original publication form, for quick citation and reference.
The JURIS Arbitration Law platform covers virtually all forms of international and domestic (United States) arbitration.  It is a comprehensive database of commentary and analysis on over 100 leading institutional rules and national laws, including model submissions, precedents and research materials on both procedural and substantive issues. It provides comprehensive coverage of all practice aspects of the arbitral process, as well as trial advocacy and presentation. Juris Arbitration Law is a comprehensive and indispensable research and learning tool.
JURIS Arbitration Law offers online access by password for individuals and IP Address for law firms and institutions world-wide. Anyone accessing Arbitration Law within your office or institution's IP range will be automatically logged in and granted immediate access to all subscription content. There are no passwords to remember or share, everyone at your office or institution will have instant access.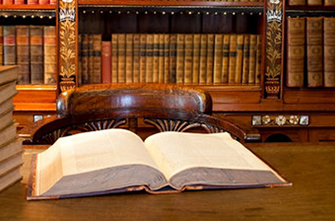 Premium Juris ContentPublic Domain Resources