Laurence Shore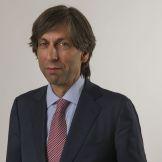 Address:
200 Park Avenue
NY, NY 10166
UK
Education:
J.D., Emory University School of Law, 1989; Ph.D., The Johns Hopkins University, 1984; M.A., The Johns Hopkins University, 1980; B.A., University Of North Carolina At Chapel Hill, 1977
Bar Admission or Professional License:
District of Columbia, 1989; Commonwealth of Virginia, 1991; Supreme Court of England and Wales, 1996, New York, 2008
Present Position:
Partner, Gibson, Dunn & Crutcher LLP–Co-chair of International Arbitration Practice Group
Professional Experience:
Attorney, Herbert Smith LLP (1995–2008); Attorney-Adviser International, Office of the Legal Adviser, US Department of State (1995); Associate, Williams & Connolly, Washington, D.C. (1989–1995); Assistant Professor of History, Queen's University, Canada (1983–1986)
Panels of Arbitrators:
International Centre for Dispute Resolution (AAA– International); Singapore International Arbitration Centre (SIAC); Kuala Lumpur Regional Centre for Arbitration
Arbitration Experience:
Chairman of Arbitral Tribunal (ICC and ICDR); Co-Arbitrator (ICC and ICDR), Sole Arbitrator (ICC and LCIA).
Areas of Specialization:
Banking & Finance
Construction
Energy
Intellectual Property
International Arbitration
International Law
Pharmaceuticals
Telecommunications
Publications:
"You Can Bet the Company But Not the State: The Proper and Improper Conduct of Sovereigns in Arbitration," World Arbitration & Mediation Review, Volume 3, Nos. 4-5 (2009).