Joseph M. Matthews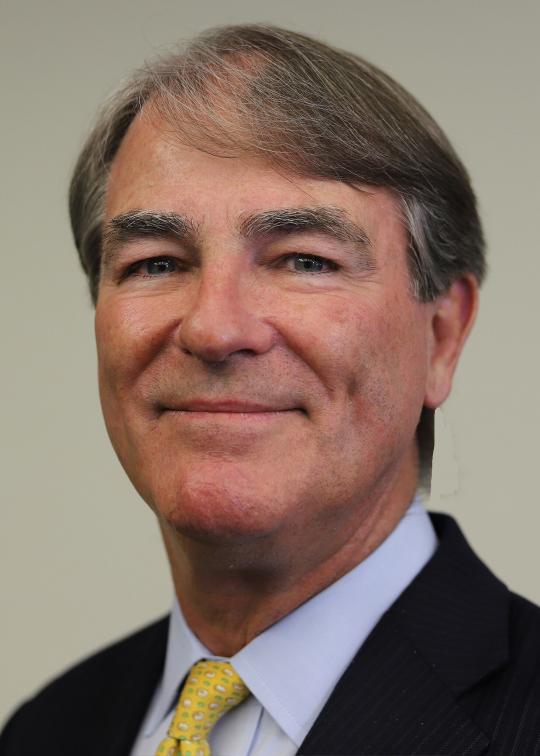 Address:
255 Alhambra Circle, PH
Coral Gables, Fla. 33134
U.S.A.
Email:
joseph@jmatthews-pa.com
Website: www.jmatthews-pa.com
Born:
1952 – Grand Rapids, Michigan USA
Education:
B. A., The Defiance College;
J. D., University of Miami School of Law.
Bar Admission or Professional License:
Admitted to Florida Bar 1977
District of Columbia Bar 1979
Present Position:
Advocate/Arbitrator/Mediator; Joseph M. Matthews, P.A.
Professional Experience:
Colson Hicks Eidson, P.A. (1989-2017); Special Counsel – U.S. Senator Bob Graham (1989); Murai, Wald, Biondo, Matthews & Moreno, P.A. (1979-1989).
Professional Preferences and Philosophy:
Do you prefer to be a sole arbitrator or a member of a three-arbitrator panel?
I prefer to serve as a member of a three-arbitrator panel for several reasons. First, it is more enjoyable personally to work with colleagues than to work alone. Second, I find that there are so many times when one of my colleagues substantially changes my preliminary conclusions that I feel the Awards where I have been part of a tribunal are in general better Awards, or at least better reasoned Awards, than when I serve solo. Finally, because the grounds for reversal are so limited, I prefer to have an internal check on my own observations and conclusions by the co-arbitrators.  All that said, I understand that the cost of a three-arbitrator panel sometimes makes it prohibitive.
Do you prefer to be a party appointed arbitrator or the chairman of a three-arbitrator panel?
Although I have served more often as chair than party appointed arbitrator and far more often as part of a list/strike/rank appointment process, I enjoy the challenge of serving as party appointed/nominated arbitrator a bit more. I readily acknowledge it is different when I know that one party was responsible for my appointment. I don't pretend that I am able to ignore it.I am human and I acknowledge gratitude for being given the privilege to serve.That said, it is a challenge to fulfill the role of party appointed arbitrator – to insure that party's positions have been clearly presented and evaluated by the entire tribunal – while maintaining the neutrality and independence required.
What is the importance in arbitration of cross-examination?
Effective cross-examination is an extremely valuable tool in any search for truth where witnesses have differing memories or accounts of relevant facts. If the dispute is one that most likely should be resolved based on the language of a contract or other document, cross-examination becomes far less important.
Professional Associations:
Chartered Arbitrator-CIArb; Fellow-College of Commercial Arbitrators; Director-Dispute Board Federation (Geneva); Former Member of Executive Committee of Board of Directors-American Arbitration Association; CEDR Certified Mediator; Member-ICCA; Member-LCIA.
Panels of Arbitrators:
AAA Commercial and Large and Complex Case Panels; AAA Class Action Panel; ICDR International Panel; HKIAC Panel.
Arbitration Experience:
40 years of experience as advocate, arbitrator and mediator. Cases include contract, construction, insurance coverage, professional liability, securities, partnership and mergers and acquisitions disputes, business fraud and consumer fraud, employment, class action and personal injury cases, including over 200 domestic and international arbitrations as party-appointed, sole arbitrator or chair.
Areas of Specialization:
Business Law
Contracts
Foreign Investment & Joint Ventures
International Banking & Finance
Insurance
Publications:
"Difficult Transitions Do Not Always Require Major Adjustment – It's Not Time to Abandon Party-Nominated Arbitrators in Investment Arbitration" ICSID REVIEW – FOREIGN INVESTMENT LAW JOURNAL, 2011; "Transparency in Investment Arbitration: A Creeping Reality?" 4 NEW YORK DISPUTE RESOLUTION LAWYER, Spring 2011, 49-50; "Time to Evaluate the Standards for Issuance of Interim Measures of Protection in International Investment Arbitration" (with Karen Stewart) ARBITRATION INTERNATIONAL, Vol. 25, Issue 4, 2009; "Recognition and Enforcement of U.S. class action judgment and settlements in Switzerland," (with Daniele Favalli), REVIEW SUISSE DE DROIT INTERNATIONAL ET EUROPEEN April 2007.