Bernardo M. Cremades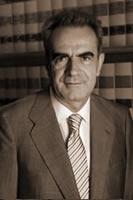 Address:
B. Cremades y Asociados
Calle Goya 18, 2º
Madrid 28001
Spain
Email:
bcremades@bcremades.com
Website: www.bcremades.com
Education:
Univ. of Sevilla, Law Degree 1965; Univ. Köln, PhD, 1967; Univ. of Sevilla, PhD (cum laude) 1968; Fulbright Scholar 1972
Bar Admission or Professional License:
Admitted to Madrid Bar, 1969; Paris, 1986; Brussels, 1986
Present Position:
Senior Partner of the Spanish law firm, B. Cremades y Asociados
Catedrático, Universidad de Madrid
Professional Associations:
Former President, Spanish Court of Arbitration; Member, International Council of Commercial Arbitration (ICCA); Member, Institute of World Business Law of the ICC; Member, Spanish Arbitration Club; Member, CPR Institute for Dispute Resolution; Member, Association Suisse de l'Arbitrage; Fellow, Chartered Institute of Arbitrators; Member, International Arbitration Club; Member, DIS (Deutsche Institution für Schiedsgerichtsbarkeit); Co-President, Foro Hispano-Alemán (Madrid); Member & former Vice President, London Court of International Arbitration; Former President, Arbitration Committee of the International Bar Association.
Panels of Arbitrators:
ICSID, AAA/ICDR, ICC, TAS-CAS, LCIA, CRCICA, Dubai International Arbitration Centre (DIAC), Court of Arbitration of the Polish Chamber of Commerce, Singapore International Arbitration Centre (SIAC), Hong Kong International Arbitration Centre (HKIAC), Court of Arbitration at the Hungarian Chamber of Commerce.
Arbitration Experience:
Acted as counsel, party-appointed arbitrator and president of arbitral tribunals in more than 350 arbitrations. Professional experience in the field of arbitration includes acting in proceedings under the auspices of all major international arbitration institutions, including the ICC, ICSID, AAA, CRCICA or LCIA as well as "ad hoc" arbitrations. Particular experience in disputes relating to infrastructure, energy, and the regulation of foreign investment.
Areas of Specialization:
Arbitration & ADR
Construction Contracts
Foreign Investment & Joint Ventures
International Contracts
Private International Law
Public Law
Publications:
Business Law in Spain (General Editor), Butterworths, 1992; Arbitration in Spain, Butterworths, 1991; Litigating in Spain: considerations for foreign practitioners, including judicial assistance, enforcement of foreign judgments, bankruptcy, arbitration and other civil proceedings, Kluwer Law, 1989.