Michael Hwang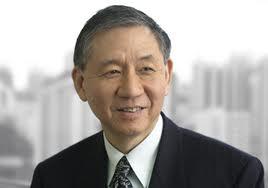 Address:
150 Beach Road
#06-01 Gateway West
Singapore 189720
Education:
Pembroke College, Oxford University, UK - B.A. (Hons) in Law (1965)
Pembroke College, Oxford University, UK - Bachelor of Civil Law (B.C.L.) (1966)
Pembroke College, Oxford University UK - M.A. (1969)
Bar Admission or Professional License:
Called to the English Bar (Gray's Inn), 1968
Admitted as Advocate & Solicitor, Singapore, 1968
Admitted as Advocate & Solicitor, States of Malaya, 1969
Admitted as Barrister & Solicitor, Victoria, Australia, 1979
Fellow of Chartered Institute of Arbitrators
Present Position:
Sole Director and shareholder, Barrister & Arbitrator, Michael Hwang Chambers LLC;
Professional Experience:
Teaching Fellow, University of Sydney, 1966-1967; Partner, Allen & Gledhill, Singapore, 1972 - 1991, 1993- 2002; Judicial Commissioner, Supreme Court of Singapore, 1991-1992; Commissioner, United Nations Compensation Commission, 2000- 2003; Vice Chairman, ICC International Court of Arbitration, 2006 – 2009; Adjunct Professor, National University of Singapore 2005 - 2013; Deputy Chief Justice, Dubai International Financial Centre Courts 2005 – 2010; Chief Justice Dubai International Financial Centre Courts 2010 - 2018
Professional Associations:
International Bar Association (former Vice-Chair of Arbitration Committee); International Council of Commercial Arbitration (Former Vice- President); Singapore Institute of Arbitrators (former Council Member); Elected member, American Law Institute; Inter-Pacific Bar Association (former Council Member); Law Society of Singapore (former President)
Panels of Arbitrators:
Permanent Court of Arbitration (The Hague), ICSID, and the Arbitration Centres of Singapore, Hong Kong, USA, UK, China, India, Indonesia, British Columbia, Japan and Mauritius, Dubai, Kazakhstan and Stockholm
Arbitration Experience:
Counsel, Co-Arbitrator, Sole Arbitrator and Chairman under ICC, UNCITRAL, LCIA, ICSID, AAA/ICDR, BANI, HKIAC, CIETAC, DIAC, Swiss, CAS and SIAC Rules and the rules of the Singapore, Hong Kong and Indonesian Arbitration Centres. Disputes involved Argentina, Australia, Bahrain, Bangladesh, Brunei, China, Chile, Dubai, Egypt, Guam, Guatemala, Guinea, Hong Kong, Indonesia, India, Italy, Japan, Korea, Russia, Malaysia (West and East), Mauritania, Macau, Mauritius, Oman, Pakistan, the Philippines, Saudi Arabia, Singapore, Sri Lanka, the Seychelles, St Kitts, Switzerland, Taiwan, Thailand, Tanzania, Turkey, UK, USA, Uzbekistan, Vietnam and Zimbabwe.
Areas of Specialization:
Administrative & Regulatory Law
Agency
Arbitration & ADR
Banking & Finance
Bankruptcy & Insolvency
Bilateral Investment Treaties
Business Law
Civil & Commercial Law
Company Law
Conflict of Laws
Publications:
Select Bibliography:
Author of the chapter on Singapore in "The Art of Advocacy in International Arbitration" (Editor: Doak Bishop – Juris Publishing, Inc 2004); Co-author of the Chapter on Singapore in the "ICCA International Handbook on Commercial Arbitration" (Kluwer 2004); Author of the commentary on Order 69 and Order 69A of the Rules of Court in "Singapore Court Practice 2005" (Lexis/Nexis) and "Singapore Civil Procedure 2003" (Sweet & Maxwell Asia); Author of "Arbitrators and Barristers: an Unsuccessful Challenge" (Business Law International, Vol 6 No.2 p 235, May 2005); Co-author of "Do Egregious Errors Amount to a Breach of Public Policy?" (published in (2005) 71 Arbitration 1, 364); Co-author of "Cross-Border Insolvency – Liquidation" in "Law and Practice of Corporate Insolvency" (Andrew Chan, General Editor) (Lexis Nexis, 2005); Author of "Court has no power under Model Law to restrain challenged arbitrator from proceeding prior to completion of arbitration " (Transnational Dispute Management Vol 2 Issue 3 – June 2005); Author of "Why is there still resistance to arbitration in Asia?" Chapter in "Global Reflections on International Law,
Commerce and Dispute Resolution" Page 401 (Editors: Gerald Aksen et al – ICC, 2005) Liber Amicorum for Robert Briner (revised version in "Table Talk" Autumn 2006 page 4 ); Co-Author of Confidentiality in Arbitration - The Criteria Adopted by Institutions" (Singapore Institute of Arbitrators Newsletter, No.2, 2005, pp. 3-7); Author of "Arbitration discovery requires a sense of proportion" (The Legal Media Group Guide to the World's Experts in Commercial Arbitration (2006) Page 85); Co-Author of "Discovery in Court and Document Production in International Commercial Arbitration – Singapore" (2006 Special Supplement ICC International Court of Arbitration Bulletin 33); Co-Author of "ADR in East Asia"(Chapter in "ADR in Business – Practice and Issues across Countries and Cultures" page 147 (Editors : J.C. Goldsmith, Arnold Ingen – Housz and Gerald Pointon, Kluwer Law International, 2006); Co-Author of "The Role of Witness Statements in International Commercial Arbitration" (Chapter in "International Arbitration 2006: Back to Basics") page 650 (Kluwer Law International 2007); Co-Author of "Recognition and Enforcement of Arbitral Awards", chapter in "The Asian Leading Arbitrators' Guide to International Arbitration", page 407 (Editors : Michael Pryles and Michael Moser, Juris Net, 2007); Author of "Witness Conferencing" in "The Legal Media Group Guide to the World's Leading Experts in Commercial Arbitration 2008" (Online version); Co-Author of "Claims against Arbitrators for Breach of Ethical Duties", in "Contemporary Issues in International Arbitration and Mediation" (The Fordham Papers 2007) published by Martinus Nijhoff at page 225; Editor-In-Chief of "Law Relating to Specific Contracts in Singapore" (Thomson – Sweet & Maxwell Asia, 2008); Co-author of "Relevant Considerations in choosing the place of arbitration" Asian International Arbitration Journal, AIAJ Vol. 4, No. 2 (2008), pages 195-220; Co-author of "Survey of South East Asian Nations on the Application of the New York Convention" Journal of International Arbitration, JOIA Vol. 25, No. 6 (Dec 2008) Pages 873-892; Co-author of "Public Policy as Grounds for Annulment of or Non Recognition or Enforcement of Arbitral Awards in East Asia" (Stockholm International Arbitration Review 2008 Vol 2 page 91); Author of "Witness Conferencing and Party Autonomy" (Transnational Dispute Management Vol 7 Issue 1 April 2010; Author of "Trial by Issues" (Transnational Dispute Management Vol 7 Issue 1 April 2010); Co-Author of "Defining the Indefinable – Practical Problems of Confidentiality in Arbitration", published in the Journal of International Arbitration, Vol. 26, Issue 5 (2009), pp. 609-645, presented as The Kaplan Lecture (Hong Kong, 2008)