Michael D. Nolan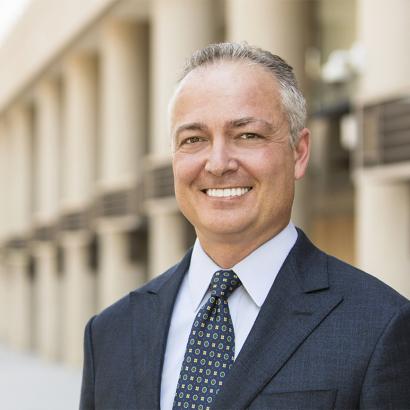 Address:
International Square Building
1850 K Street, N.W., Suite 1100
Washington, DC 20006
United States
Education:
Harvard University, (A.B., 1988);
University of Chicago Law School (J.D., 1991)
Bar Admission or Professional License:
1992, New York;
1992, District of Columbia
Present Position:
Litigation and Arbitration Partner
Professional Experience:
Partner, Milbank, Tweed, Hadley & McCloy LLP; Adjunct Professor of Law, Georgetown University Law Center.
Panels of Arbitrators:
ICSID (designee of Mongolia); member of the Board of Directors of the American Arbitration Association (and audit committee member); General Counsel of the Intellectual Property Owners Association. Member of the Users Council of the Singapore International Arbitration Centre and the ICSID panel of arbitrators; and a fellow of the Chartered Institute of Arbitrators.
Arbitration Experience:
Served as arbitrator in cases under AAA, ICC, ICSID, UNCITRAL and other rules; arbitrations involved electricity, gas, transportation and mining concessions; joint-venture agreements; satellite and other insurance coverage; construction; and energy distribution; represented both investors and states in arbitrations pursuant to bilateral investment treaties, national investment laws and the Energy Charter Treaty; represented companies and states in connection with court proceedings involving sovereign immunity, act of state, and the recognition and enforcement of foreign judicial and non-judicial awards. In addition, substantial experience with the U.S. Foreign Corrupt Practices Act, other anti-bribery laws and sanctions programs and has developed and implemented anti-corruption programs for companies and financial services firms. Listed in Euromoney Guide, Experts in Commercial Arbitration; Chambers USA; Best Lawyers in America. Legal 500, Benchmark Litigation and Super Lawyers; Benchmark Litigation's 2018 "International Arbitration Lawyer of the Year".
Areas of Specialization:
Banking & Finance
International Commercial Arbitration
Investment Arbitration
Joint Ventures
Minerals & Mining
Oil & Gas
Transportation
Publications:
"US Domestic Commercial Arbitration", law school textbook (forthcoming, Spring 2019). Admissibility, Barton Legum ed., The Investment Treaty Arbitration Review 1st Edition, Law Business Research: April 2016 (with Elitza Popova-Talty); China's Rising Outward FDI, Its reception in Host Countries and Implications for International Investment Law and Policy (forthcoming) (Oxford University Press:  2015) (with Karl P. Sauvant);  A Two-Way Street, A Guide to the Use of Bilateral Investment Treaties, India Business Law Journal, May 2012 (with Teddy Baldwin);  Minimising Risk in the Face of Government Action, Project Finance International, May 16, 2012 (with Teddy Baldwin;  The U.S. and EU Debt Crises in International Law, A Preliminary Review, Wall Street Lawyer, Oct. 2011 (with Frédéric G. Sourgens);  The Limits of Discretion? Self-Judging Emergency Clauses in International Investment Agreements.  Karl Sauvant ed., Yearbook on International Law & Policy (Oxford University Press: 2012) (with Frederic G. Sourgens); International Treaties, Upgrade Your Security. International Financial Law Review, September 2011 (with Frederic G. Sourgens and Monica R. DiFonzo); Reports of Overseas Private Investment Corporation Determinations (Oxford University Press: 2011) (with Mark Kantor & Karl P. Sauvant); Recent Trends in Public Political Risk Insurance Coverage. Corporate Finance Review, May/June 2011(with Frederic Gilles Sourgens & Christina Totino); Dispute Resolution in Project Finance Transactions. John Dewar ed. International Project Finance (Oxford University Press: 2011) (with Julian Stait and Erin Culbertson); Limits of Consent - Arbitration Without Privity And Beyond. M.Á. Fernández-Ballesteros & David Arias (eds.), Liber Amicorum Bernardo Cremades pp. 873-911 (2010) (with Frédéric G. Sourgens); Issues of proof of general principles of law in international arbitration, 3 World Arb. & Mediation Rev. 505 (2009) (with Frédéric G. Sourgens); State-controlled entities as claimants in international investment arbitration: an early assessment.  Columbia FDI Perspectives No. 32 December 2, 2010 (with Frédéric G. Sourgens); Reporter, Roundtable on States and State-Controlled Entities as Claimants in International Investment Arbitration, Vale Columbia Center on Sustainable International Investment, March 2010; Co-Reporter, Japanese Bilateral Investment Treaties, www.investmentclaims.com (Oxford University Press: 2011); Co-Reporter, Venezuelan Bilateral Investment Treaties, www.investmentclaims.com (Oxford University: 2011); What Is a Distressed Investor to Do? Transnational Dispute Management Oil, Gas & Energy Law Intelligence, Apr. 2008 (with Frédéric G. Sourgens); Elements of International ADR, Inside the Minds, Strategies for Successful Arbitration (2008), The Interplay between State Consent to ICSID Arbitration and Denunciation of the ICSID Convention: The (Possible) Venezuela Case Study Transnational Dispute Management, Sept. 2007 (with Frédéric G. Sourgens); New Approach Creates Paradox for U.S. Parties, Global Arbitration Review, Vol. 2, Issue 3 (with Lesley Benn); Bilateral Treaties Mitigate Risk, Latin Finance 2007 (with Allan T. Marks); The Treatment of Contract-Related Claims in Treaty-Based Arbitration, Mealey's International Arbitration Report, June 2006 (with Edward G. Baldwin); The Punitive Damages Remedy: Lessons for Drafters of Arbitration Agreements, AAA, Dispute Resolution Journal, Nov. 2005-Jan 2006 (with Andrew M. Leblanc); The Arbitration Risk Facing Sovereign Investors, International Financial Law Review (IFLR), December 2005 (with Mark Kantor and Edward G. Baldwin).