Jack P. Levin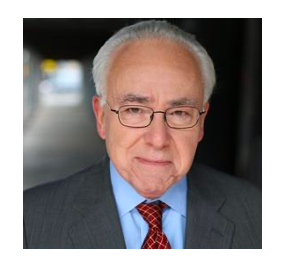 Address:
620 Eighth Avenue New York, NY 10018
Email:
levin@levinadr.com
Website: https://www.levinadr.com/home.html
Arbitration Philosophy/Statement:
The arbitrator serves the parties. It is their dispute, and the arbitrator should listen to them in helping to structure a process that is fair and efficient in light of their needs. While the arbitrator should represent and advance the values of arbitration, the arbitrator should be flexible and prepared to do what the parties want and to come up with reasonable solutions where they disagree. The arbitrator is likely the first and final place where the dispute will be heard. This means that the arbitrator must listen carefully and fully to each side and diligently resolve the matter according to the terms to which the parties have agreed.
Education:
Rutgers College (BA, 1968)
University of Pennsylvania (JD, 1971)
Bar Admission or Professional License:
New York, 1972
New Jersey, 1972
U.S. District Court, Southern and Eastern Districts of New York, 1972
U.S. Court of Appeals, Second Circuit, 1972
U.S. Supreme Court, 1992
Present Position:
Independent, domestic and international mediator, arbitrator and creator of conflict solutions
Professional Experience:
For nearly forty years, Jack Levin litigated in courts and arbitral forums throughout the United States, beginning his career with a federal clerkship and then with Davis Polk & Wardwell. In 1983 he was a founding partner of Howard, Darby & Levin and its successor firm, Howard, Smith & Levin LLP, which in 1999 merged with Covington & Burling LLP. Beginning in the late 1990's, he began to acquire training and experience in mediation and other alternatives to litigation, as clients increasingly sought conflict solutions with reduced cost and risk. For several months in 2001, while a Covington partner, he served as acting head of litigation (North America) for UBS Warburg. He took Retired Partner status from Covington in 2011 to work full-time as an independent, domestic and international mediator, arbitrator and creator of conflict solutions.
Professional Preferences and Philosophy:
What are the most important qualities for a successful arbitrator to have?
The ability to listen, the ability to manage and the ability to be decisive.
What are the best ways to achieve efficiency in arbitration consistent with fairness to all parties?
Set an early and comprehensive schedule.  Get periodic reports from counsel to be sure that the matter is on track.  Anticipate problems.  Always listen.
When is it appropriate for direct testimony to be presented in written witness statements?
When the testimony is about complex issues or sets of facts that can be presented in advance of the hearing in a way that is more organized than live testimony.
Do you believe that arbitrators have the right or an obligation to conduct their own legal research?
Never the obligation, and they should only do so after seeking the views of counsel.
Professional Associations:
College of Commercial Arbitrators (Fellow)
Chartered Institute of Arbitrators (Fellow)
CPR: The International Institute for Conflict Prevention and Resolution (Advisory Council, Arbitration Committee, Mediation Committee, Banking & Financial Services Committee)
International Arbitration Club of New York (Member)
Silicon Valley Mediation and Arbitration Center (Member)
American Bar Association (Dispute Resolution Section) (Member)
New York State Bar Association (Dispute Resolution Section) (Member)
Panels of Arbitrators:
CEDR (Centre for Effective Dispute Resolution) Mediator (Investor-State Disputes)
Master Mediator Panel of the American Arbitration Association
Large Complex Case and Commercial Panels of the American Arbitration Association
Arbitration Panel of the International Centre for Dispute Resolution
Banking, Accounting and Financial Services, Cross-Border and Employment Panels of CPR: The International Institute for Conflict Prevention and Resolution
FedArb (Federal Arbitration, Inc.) Roster of Arbitrators and Mediators
Mediator Roster of FINRA DR (Financial Industry Regulatory Authority Dispute Resolution)
Special Master of the Appellate Division, First Judicial Department (New York)
Mediation Panel of the Commercial Division of Supreme Court New York County
Mediation Panel of the United States District Court for the Southern District of New York
Arbitration Experience:
Representative Matters:
- Sole arbitrator in consolidated arbitrations between a financial institution and a servicer arising out of the financial institution's consent decree settlements with federal regulators
- Sole arbitrator in hedge fund break-up
- Sole arbitrator in ad hoc international arbitration concerning blockchain instrument and U.S. securities laws
- Chair of arbitration panels in disputes between pharmaceutical patent holders and licensees
- Chair of arbitration panel in dispute between electric utility and owners of power plant
- Chair of arbitration panel concerning rights of retiring CEO
- Sole arbitrator in dispute between hospital system and provider of software systems
- Sole arbitrator in dispute between terminated CEO, the company and the private equity firm that owns the company
- Mediation of dispute between issuer and insurer of mortgage-backed securities
- Mediation of dispute between state pension fund and global investment bank
- Mediation of dispute between holder of pharmaceutical patents and licensee
- Mediation of dispute between manufacturers of medical devices
- Mediation of trademark dispute between competitors in on-line businesses
- Mediation of disputes between investment management firms and former employees
Areas of Specialization:
ADR
Arbitration
Arbitration & ADR
Accounting & Auditing
Aviation Law
Aviation & Space Law
Banking & Finance
Civil & Commercial Law
Civil Rights
Commercial Arbitration
Commercial Contracts
Commercial Disputes
Commercial Law
Commercial Litigation
Contracts
Copyright
Copyright Law
Defense and Security Industries
Distribution
Distribution & Licensing
Domestic and International Banking
Dispute Resolution
Energy
Employment Law
Family Law
Family Law
Financial Services
Finance
Financial Negotiations
Inheritance Law
International Trade
Intellectual Property
Intellectual Property Disputes
Insurance
Mergers & Acquisitions
Partnership Disputes
Patents
Pharmaceuticals
Post-M&A
Real Estate
Real Estate Development
Securities
Trademarks
Unfair Competition
Publications:
Judge Judith O. Hollinger ADR Program Third Annual ADR Symposium, "Current Issues in International Arbitration," Speaker, USC-JAMS Arbitration Institute,USC Gould School of Law, March 2018
"Open Forum on (In)Civility in Mediation," Moderator and Presenter, Public Telephonic Meeting of Mediation Committee of CPR Institute, October 2017 
New York State Bar Association Dispute Resolution Section Panel, "Nothing But the Truth? - Ethical Duties in ADR," January 2015
New York State Bar Association Dispute Resolution Section Panel, "Cross Cultural Mediation," September 2014
2013 American Bar Association International Law Section Spring Meeting, Panel Moderator, "Cross Cultural Mediation in Action: Exploring the Challenges of Using ADR in International Arbitration," April 2013
2013 American Bar Association Dispute Resolution Spring Conference, Panel Member, "Is the Demand for Mediation Declining?" April 2013
2013 CPR Annual Meeting, Panel Co-Moderator, "Planning for Cost-Effective Dispute Resolution" and "In-House Counsel Workshop: Mediating the Complex Case / Developing and Implementing a Mediation Based Resolution Strategy," January 2013
"What it Takes to Be An Effective International Mediator," presentation with Robert B. Davidson, International Arbitration Club of New York, May 2012
New York State Bar Association, Dispute Resolution Section, Panel, "Crisis in the Courts, Panel on How Can Advocates, Neutrals and Service Providers Help Break the Gridlock?" October 2011
"Mistakes Mediators Make," New Jersey Lawyer Magazine April 2011, Co-Author with Hon. William G. Bassler