Henry L. Parr, Jr.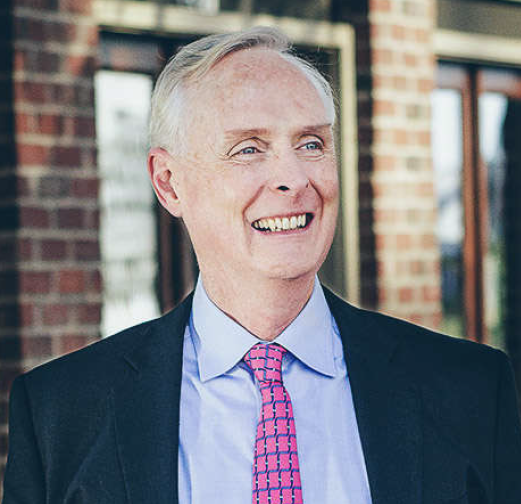 Address:
Post Office Box 728
Greenville, SC 29602
Email:
hparr@wyche.com
Website: www.wyche.com/hparr
Education:
University of Virginia School of Law, Virginia Law Review, Editorial Board; Notes Editor; Order of the Coif
Furman University, summa cum laude
Bar Admission or Professional License:
SC Bar
DC Bar
Federal Bar
United States Supreme Court
Professional Experience:
Law Clerk, Hon. Warren E. Burger, Chief Justice of the United States Supreme Court
Law Clerk, Hon. Clement F. Haynsworth, Jr., Chief Judge of the United States Court of Appeals for the Fourth Circuit
Professional Associations:
Global Chair, Litigation, Arbitration and Dispute Resolution Practice Group for Lex Mundi
American Law Institute, Member; Advisor for Restatement of the Law of Liability Insurance; Consultative Group for the Restatement of the Law of Unfair Competition
Fourth Circuit Judicial Conference, Permanent Member Furman University President's Advisory Council, Member American Health Lawyers Association, Member Greenville County Bar, Member
Mentor, Legacy Charter High School
Diversity Leadership Academy of Richard W. Riley Institute of Furman University, Inaugural Class, Member
State Board of Trustees of First Steps to School Readiness, Former Member
Regional Board of Urban League of the Upstate, Former Member
Greenville Tech Charter High School, Former Board Chair
Greenville County Housing Authority, Former Commissioner
Greenville Symphony Association, Former President
Greenville County Museum Association, Former Vice President
Leadership Greenville and Leadership Greenville Board of Regents, Former Participant
Furman University Alumni Association Board, Former Member
Greenville Chamber of Commerce, Member, various committees
Presbyterian Church, Elder and Sunday school teacher
Cleveland Street YMCA Board, Member
Synod of the Associate Reformed Presbyterian Church, Former Parliamentarian
Greenville Rotary Club, Member
Greenview Child Development Center, Reader
Panels of Arbitrators:
Fellow of the Chartered Institute of Arbitrators
The London Court of International Arbitration (LCIA)
The Hong Kong International Arbitration Center (HKIAC)
The International Center for Dispute Resolution (ICDR)
Institute for Conflict Prevention & Resolution's Panel of Distinguished Neutrals (CPR)
American Health Lawyers Association arbitration panel (AHLA)
The American Arbitration Association's national large and complex case panel and appellate panels (AAA)
Arbitration Experience:
Services as arbitrator and/or chair of panel in more than 70 AAA, CPR, ICDR and/or self-administered arbitrations, including class action arbitration, in Alabama, California, District of Columbia, Georgia, Florida, Illinois, Minnesota, North Carolina, South Carolina, Texas, Virginia and Wisconsin, involving disputes, including some disputes with international parties, concerning antitrust claims, anesthesia services, agricultural chemicals, behavioral health, chemotherapy, genetic testing, insurance coverage, licensing of medical devices, distribution of heavy equipment, distribution of home furniture/appliances, telecommunications, termination of franchises, payor-provider disputes, pharmaceutical distribution and reimbursement, physician employment, business entity dissolution, medical record data disputes, FIFRA disputes, manufacturer/dealer disputes, consumer disputes, intellectual property disputes, real estate development joint ventures, and other matters including claims ranging from $200,000 to claims in excess of $60,000,000.
Lead counsel for claimants and respondents in arbitrations, including matters involving antitrust claims, license disputes, professional testing, physician disassociation, contractual disputes, insurance disputes, third party logistics, wage disputes, and warehouse services with claims ranging from $100,000 to $80,000,000, including class action arbitration.
Areas of Specialization:
Arbitration & ADR
Competition, Antitrust, Restrictive Trade Practices
International Arbitration
Insurance
Medical Law
Publications:
Doing Business in South Carolina Guide, author of Section III: Federal Trade Regulation
Past seminar speaker for South Carolina Bar for annual survey of decisions of United States Supreme Court and for trade secret law presentations
Co-author, "Intellectual Property," South Carolina Jurisprudence, 1993