Gordon Blanke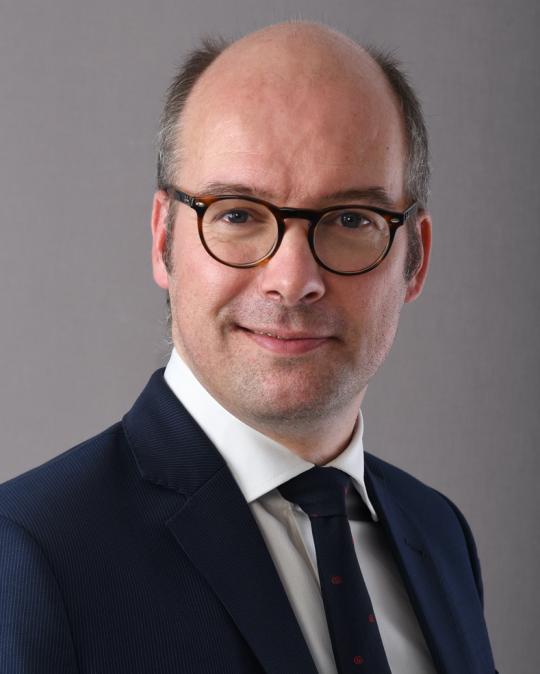 Address:
Blanke Arbitration LLC
101 Bahar 4
Jumeirah Beach Residence
Dubai, United Arab Emirates
12 Eagle Wharf Court
43 Lafone Street
SE1 2LZ London
England
157 rue du Faubourg Saint-Honoré,
75008 Paris
France
Phone Number:
0097 155 288 4202 (Dubai)
0044 73 9907 0850 (UK)
Email:
gb@blankearbitration.com
gblanke@alumni.lse.ac.uk
Website: www.blankearbitration.com
Education:
LLB (Hons), London School of Economics and Political Science
PDLG, Inns of Court School of Law, London
Postgraduate Diploma in EU Competition Law, King's College, London
LL.M in European Litigation, University of Luxembourg and University Robert Schuman, Strasbourg
MPhil in Advanced International Studies, Diplomatic Academy Vienna, Austria
élève étranger, ENA, Strasbourg, France
PhD, Law Faculty of the University of Groningen, The Netherlands
Bar Admission or Professional License:
Law Society of England and Wales
Dubai Legal Affairs Department
Dubai International Financial Centre
Present Position:
Founding Partner, Blanke Arbitration LLC, Dubai/London/Paris, United Arab Emirates
Professional Experience:
Partner, International Commercial and Investment Arbitration, DWF (Middle East) LLP, DIFC, Dubai, United Arab Emirates; Counsel and Sector Leader, International Arbitration, Baker & McKenzie, Abu Dhabi/Dubai, United Arab Emirates; stagiaire-administrateur, Merger Task Force of the Directorate-General of Competition, European Commission, Brussels, Belgium; stagiare-référendaire, Advocate-General Jacobs and Judges Jaeger and Azisi of the European Court of First Instance and the European Court of Justice in Luxembourg; traineeship, ICC International Court of Arbitration in Paris, France
Professional Associations:
CIArb; ICC-UAE Commission on Arbitration & ADR
Panels of Arbitrators:
ICC, DIFC-LCIA, LCIA, DIAC, ADCCAC, SCC, VIAC, CIETAC, CRCICA
Arbitration Experience:
Over 100 arbitrations as advising counsel and arbitrator (sole, chair and party-appointed) in all types of international commercial and investment arbitration in both common- and civil law jurisdictions under most leading institutional arbitration rules (including the ICC, LCIA, LMAA, DIAC, DIFC-LCIA, ADCCAC, GAFTA, GCC, SCC and JAMS arbitration rules) and ad hoc in arbitrations seated in the US, Europe and the Middle East in relation to a variety of industry sectors, including private equity, banking and finance, construction/real estate, commodities, hospitality, travel/leisure, cosmetics, IT, telecoms, oil & gas, shipping etc.
Areas of Specialization:
Competition, Antitrust, Restrictive Trade Practices
Banking & Finance
Construction
Energy
International Arbitration
Internet Law
Oil & Gas
Public International Law
Publications:
The MENA Leading Arbitrators' Guide to International Arbitration (ed. together with Prof. Dr. M. S. Abdel Wahab; Consultant Editor Prof. Dr. N. Comair-Obeid and Assistant Editor S. Corm-Bakhos), Juris Publishing, forthcoming 2020; Dispute Resolution in the Gulf (ed. together with S. Akhtar), LexisNexis, 2018; Commentary on the UAE Arbitration Chapter, Sweet & Maxwell/Thomson Reuters, 2017; Special Focus on Middle Eastern and North African Arbitration (together with S. Corm-Bakhos), Special Issue, 83(1) Arbitration (2017), pp. 2-80; Arbitration in the MENA (ed. together with Consultant Editor Dr. Habib Al Mulla), looseleaf, Juris Publishing, 2016: Release 1-2017 (2018); International Competition Litigation: A Multi-jurisdictional Handbook (ed. together with Prof. Dr. R. Nazzini), Kluwer Law International, 2012; Comparison of MENA International Arbitration Rules (together with Dr. H. Al Mulla & K. Nassif), Juris Publishing, 2011; EU and US Antitrust Arbitration: A Handbook for Practitioners (ed. together with Dr. P. Landolt), Kluwer Law International, published in association with the Chartered Institute of Arbitrators London, 2011; Comparison of Gulf International Arbitration Rules (together with Dr. H. Al Mulla & K. Nassif), Juris Publishing, 2010; Arbitrating Competition Law Issues: A European and a US Perspective (ed.), EBLR special edition, Kluwer Law International, 2008; The Use and Utility of International Arbitration in EC Commission Merger Remedies, Groningen, Europa Law Publishing, 2006; and over 200 book chapters, articles, news reports, blogs etc.