George A. Bermann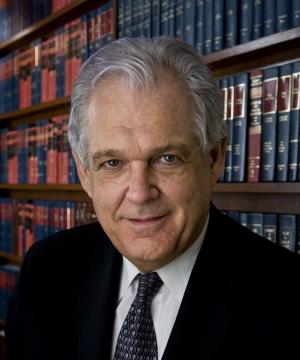 Address:
Columbia Law School
435 W. 116th St.
New York, NY 10027 USA
Email:
gbermann@law.columbia.edu
Education:
BA Yale College 1967;
JD Yale Law School 1971;
LLM Columbia Law School 1975
Bar Admission or Professional License:
Present Position:
Director, Center for International Commercial and Investment Arbitration (CICIA)
Jean Monnet Professor of EU Law and Walter Gellhorn Professor of Law, Columbia Law School (member of faculty since 1975)
Professor, Institut des Sciences Politiques(Sciences Po), Paris
Professor, Masters in International Dispute Settlement (MIDS), Geneva
Visiting Professor, Georgetown Law Center
Professional Experience:
Long experience as international commercial and investment arbitrator (solo, party-appointed and chair) before all major international arbitral institutions ; founding member, Governing Board, ICC Court of Arbitration (Paris); member, ICC Standing Committee and ICC Arbitration Commission (Paris); Council member, American Arbitration Association (AAA); chair global advisory board, New York International Arbitration Center (NYIAC); board member, Center for Conflict Prevention and Resolution (CPR); Chief Reporter, ALI Restatement of the Law of International Commercial Arbitration; Co-Author (with Emmanuel Gaillard) of UNCITRAL Guide to the New York Convention; Editor-in-Chief, American Review of International Arbitration;; Attorney, Davis Polk & Wardwell, NY, NY; Past President, American Society of Comparative Law; President, International Academy of Comparative Law; Court- and Party-appointed expert foreign law witness; Member of Academic Council, Institute for Transnational Arbitration; Member, Association for International Arbitration (Brussels); Member editorial advisory board, Revue de l'arbitrage.
Panels of Arbitrators:
• ICDR Panel of Arbitrators;
• AAA Roster of Arbitrators;
• CPR Panel of Neutrals;
• CIETAC Roster of Arbitrators;
• Korean Commercial Arbitration Board (KCAB);
• Kuala Lumpur International Arbitration Center
Guides to Arbitrators;
• GAR Who's Who Legal
• Chambers Guide USA
• JurisPub Roster of International Arbitrators.
Arbitration Experience:
Chair, party-appointed arbitrator and sole arbitrator in scores of cases since 1980; advisor to counsel in arbitration matters in both courts and arbitral tribunals; expert witness on international arbitration and transnational litigation in courts and arbitral tribunals.
Areas of Specialization:
Comparative Law
European Union Law
International Contracts
Transnational Litigation & Arbitration
WTO Law
Publications:
Selected Publications:
UNCITRAL Guide to the New York Convention (co-authored with E. Gaillard)(2016)
American Law Institute, Restatement of the US Law of International Commercial and Investment Arbitration (2018)
International Arbitration and Private International law (General Course in Private International Law of Hague Academy of International Law, published in Recueil des cours of Academy)(2017)
Interpretation and Application of the New York Convention by National Courts (Springer Pub. 2017)
Mandatory Rules in International Arbitration (2d. ed., forthcoming Juris Pub. 2018)
The Role of National Courts at the Threshold of Arbitration, 28 Am. Rev. Int'l Arb. (2017) 
European Union Law as a Jurisdictional and Substantive Defense to Investor/State Liability (in F. Ferrari, ed., The Impact of EU Law on International Arbitration, Juris Pub. 2017)
The Energy Charter Treaty and European Union Law, in International Arbitration in the Energy Sector (M. Scherer, ed.) 2018)
Res Judicata in International Arbitration, in A. Bjorklund, F. Ferrari & S. Kroll, eds., Cambridge Compendium of International Commercial and Investment Arbitration (forthcoming 2018)
International Standards as a Choice of Law Option in International Arbitration (28 Am. Rev. Int'l Arb., 2017)
Cases and Materials on European Union Law (West Pub. 4th ed. 2016) (co-authored)
The Yukos Annulment: Answered and Unanswered Questions, 27 Am. Rev. Int'l Arb. 1 (2016)
Limits to Party Autonomy in Composition of the Arbitral Panel, in Limits to Party Autonomy in International Commercial Arbitration 83 (F. Ferrari, ed., Juris Pub. 2016)
Jurisdiction in international Arbitration: Courts v. Arbitrators, in International Commercial Arbitration in New York (eds. J. Carter & D. Lindsey) (2d ed., Oxford Univ. Press 2016)
International Commercial Arbitration: Present Challenges and Future Prospects:  Festschrift for John Beechey (2017)
"Sounds and Silences": Case note on the Gazprom Judgment of the European Court of Justice, 22 Maastricht J. Eur. & Comp. L. 888 (2015)
The "Gateway Problem" in International Commercial Arbitration, 37 Yale Journal of International Law 1 (2012)
Navigating EU Law and the Law of International Arbitration, 28 Arb. Int'l 397 (2012)
Arbitrability Trouble, 23 Am. Rev. Int'l Arb.  367 (2012)
The Supreme Court Trilogy and its Impact on U.S. Arbitration Law, 22 Amer. Rev. Int'l Arb. 551 (2011)
The UK Supreme Court Speaks to International Arbitration: Learning from the Dallah Case, 22 Am. Rev. Int'l Arb 1 (2011)
Mandatory Rules in International Commercial Arbitration, in Conflict of Laws in International Arbitration (F. Ferrari & S. Kroll, eds., 325, Sellier Pub., 2010)
Ascertaining the Parties' Intentions in Arbitral Design, 113 Penn St. L. Rev. 993 (2009)
American Exceptionalism in International Arbitration, in Contemporary Issues in International Arbitration and Mediation: The Fordham Papers 2011 (Arthur Rovine, ed., 3, Martinus Nijhoff 2012)
The Prospects of Eco Swiss v. Benetton for International Commercial Arbitration: A Comment on Eco Swiss v. Benetton, in The Practice of Arbitration: Essays in Honor of Hans van Houtte (P. Wautelet, T. Kruger & G. Coppens, eds., 305, Hart Pub. 2012)
Reconciling European Union Law Demands with the Demands of International Arbitration, in "A Man for All Treaties": Festschrift for JC Piris) (Jean Paul Jacqué et al., eds., 41, Bruylant, 2011); also in 34 Fordham Int'l L. J. 1193 (2011)
Domesticating the New York Convention:  The Impact of the Federal Arbitration Act, 2011 J. Int'l Disp. Settlement 317 (2011); also in Comparative Perspectives on international Arbitration (Giuditta Cordero Moss, ed., Cambridge Univ. Press, 2012)
Parallel Jurisdiction:  Is Convergence Possible?, 2011Ybk. Priv. Int'l L. 21 (2012), also in Convergence and Divergence in Private International Law:  Festschrift for Kurt Siehr (Katharina boele-Woelki, Talia Einhorn, Daniel Girsberger, & Syemon Symeonides, eds., 579,  Schultess Pub. 2010)
The Role of Courts and Arbitrators in Determining Arbitral Jurisdiction in U.S. Law: Festschrift for Pierre Tercier 727 (Montcretien Pub. 2008)
Restating the Law of International Commercial Arbitration, 42 N.Y.U. J. Law & Politics 175 (2009)
Mandatory Rules of Law in International Arbitration, 18 Am. Rev. Int'l Arb. 1 (2007)
The Emergence of Transatlantic Regulation, in Legal Challenges in EU Administrative Law (H. Hofmann & A. Turk, eds., 168, Elgar Pub. 2009)
Dramatic Sideshows at the Hearing: Festschrift for Michael Schneider) (2014)
Litigation in the Civil law and Common Law: The Basics, in Litigation Strategies and Practice (Barton Legum & Ethan A. Berghoff, eds., 2d ed., 2014)
La concertation reglementaire transatlantique, in Vers de nouveaux equilibres entre ordres juridiques : Festschrift for Helene Gaudemet-Tallon (Dalloz 2008)
La protection des droits de l'individu aux Etats-Unis: proportionnalite et federalisme, in Droit global: des droits au droit : les droits de la personne, fondement du droit (L. Vogel, ed., 41, Institut de Droit Compare Pub. 2007)
The Emergence of Transatlantic Regulation, in Economic Law and Justice in Times of Globalisation: Festschrift for Carl Baudenbacher 275 (Nomos 2007)
The European Law Institute: A Transatlantic Perspective:  Festschrift for Prof. Bernard Audit (2006)
U.S. Class Actions and the 'Global Class,' 19 Kan. J. L. & Pub. Policy 91 (2009)
Introduction to French Law (2008 Kluwer)
French Business Law in Translation, 2nd ed. (2008 Juris)
American Bar Association Guide to European Union Administrative Law (ABA Pub., 2008)