Edmund J. Kronenburg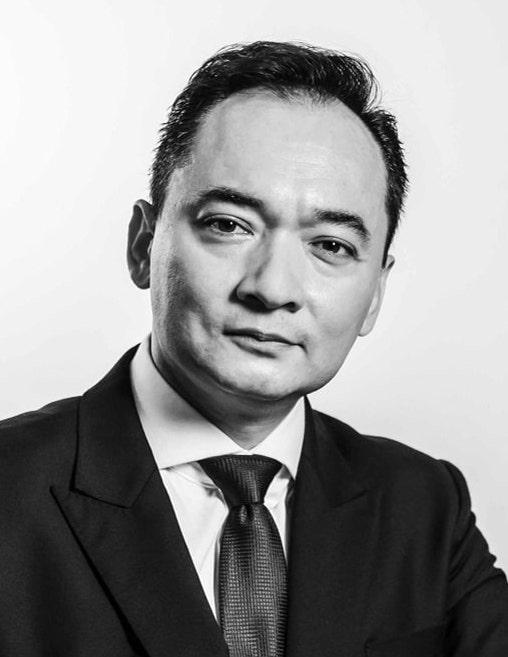 Address:
Braddell Brothers LLP
11 Beach Road Suite #04-01
Singapore 189675
Email:
ej.kronenburg@braddellbrothers.com
Website: www.braddellbrothers.com
Education:
LL.B. (Hons), National University of Singapore, 1996
Bar Admission or Professional License:
Advocate & Solicitor, Singapore (1997)
Solicitor, England & Wales (2003)
Present Position:
Managing Partner, Braddell Brothers LLP, Singapore (2009 – present)
Professional Experience:
Director & Head – Dispute Resolution & Arbitration, Tan Peng Chin LLC (2004 – 2009); Associate Director, Dispute Resolution, Drew & Napier LLC (1997 – 2004).
Professional Associations:
Fellow, Chartered Institute of Arbitrators (CIArb); Fellow, Singapore Institute of Arbitrators (SIArb); Fellow, Malaysian Institute of Arbitrators (MIArb); Fellow, Arbitrators' and Mediators' Institute of New Zealand (AMINZ); Fellow, Hong Kong Institute of Arbitrators (HKIArb); Fellow, Philippine Institute of Arbitrators (PIArb).
Panels of Arbitrators:
Kuala Lumpur Regional Centre for Arbitration (KLRCA); Badan Arbitrase Nasional Indonesia / Indonesian National Board of Arbitration (BANI); Thai Arbitration Institute (TAI); Hong Kong International Arbitration Centre (HKIAC); The Chinese Arbitration Association, Taipei, Taiwan (CAA); Vienna International Arbitral Centre (VIAC); Indian Institute of Arbitration and Mediation (IIAM); Vietnam International Arbitration Centre (VIAC);Vietnam Lawyers' Commercial Arbitration Centre (VLCAC); Philippine Dispute Resolution Center (PDRC); Saudi Center for Commercial Arbitration (SCCA); Singapore Institute of Arbitrators (SIArb); Brunei Darussalam Arbitration Centre (BDAC).
Arbitration Experience:
Edmund has over 20 years of experience in dispute resolution and arbitration. As litigation counsel, Edmund is actively engaged in trial and appellate advocacy predominantly in Singapore's High Court and Court of Appeal. He has also been instructed by other solicitors to act as Counsel. Edmund has argued against a variety of Senior Counsel in trials and other hearings, and against Queen's Counsel, successfully, in an appeal before the Singapore High Court in July 2012. Edmund is privileged to be an invited Honorary Overseas Member of both COMBAR (Commercial Bar Association), England and the Chancery Bar Association, England, as well as an active member of the IADC (International Association of Defense Counsel), headquartered in Chicago.
As arbitration counsel, he represents clients in international arbitrations predominantly under the SIAC, ICC and UNCITRAL Rules.
Since 2010, Edmund has been instructed on no less than 7 Worldwide Mareva Injunctions / Freezing Injunctions with a combined value of over USD 1 billion. Edmund and his team also acted for the Indonesian Lippo group's First Media in successfully resisting the enforcement of over 99% of a USD250 million SIAC arbitration award obtained against it by the Malaysian Astro group, in Singapore. Edmund also sits as an Arbitrator, and has conducted arbitrations seated in Singapore, Indonesia and Vietnam. Edmund has received recognition in the Legal 500, Chambers & Partners, Best Lawyers and Asialaw Leading Lawyers guides. He has been variously described by the Legal 500 as "aggressive", "articulate", "good strategist", "trusted confidant", "good advocate", "best in class", having a "flair for arbitration" and providing "great, practical, no-nonsense advice' in international arbitrations". Chambers & Partners Asia Pacific 2015 quoted one source as saying that Edmund "has the ability to think beyond the conventional and has brilliant ideas in terms of legal strategy" and also reports that Edmund "is a deeply experienced litigator" with an "ability to anticipate the reactions of the opposing party, thus helping clients to counter such reactions appropriately." Asialaw Leading Lawyers regards Edmund as a "Market Leading Lawyer" in the field of Dispute Resolution & Litigation.
Areas of Specialization:
Contracts
Employment Law
International Banking & Finance
Litigation
Torts
Medical Malpractice
Publications:
Getting the Deal Through, Arbitration, 2014 - 2017, Singapore Chapter; Getting the Deal Through, Dispute Resolution 2013 - 2017, Singapore Chapter; Getting the Deal Through, Enforcement of Foreign Judgments 2012 & 2013, Singapore Chapter (all the above chapters co-written with Tan Kok Peng); "The Singapore Position on Nervous Shock: Pang Koi Fa v Lim Djoe Phing", [1994] 15 SingLRev 333; "Civil Jurisdiction in the Military Courts: An Unnecessary Overlap? An Evaluation of Section 112 of the Singapore Armed Forces Act" [1993] 14 SingLRev 320 (co-written with Cosmas Wong & Eric Lie).