Bernhard F. Meyer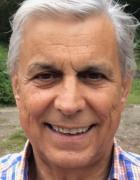 Address:
MME Legal AG
Zollstrasse 62
Zurich CH-8031
Switzerland
Email:
bernhard.meyer@mme.ch
Website: www.mme.ch
Education:
Fellow Chartered Institute of Arbitrators (FCIArb 1999)
Fellow Singapore Institute of Arbitrators (FSIArb 2007)
University of Zurich (Dr. iur., 1979)
Northwestern University School of Law, Chicago (LL.M., 1977)
Bar Admission or Professional License:
Admitted to Switzerland bar 1975
Present Position:
Senior Partner, MME Legal AG, Law Firm
Professional Experience:
Attorney, MME Legal AG (1999 until present) (the firm was previously known as MME|Partners); Attorney, Hartmann & Meyer and Partners (1983–99); Attorney, Baker & McKenzie (1978–1982); Assistant to District Judge, Canton of Zurich (1972–1974).
Professional Preferences and Philosophy:
What do you regard as the most important differences between arbitration and litigation in court? 
Arbitrators are knowledgeable in the field of business of the parties and know their culture. This is not always the case with local courts.
What are the best ways to achieve efficiency in arbitration consistent with fairness to all parties? 
Plan the timetable of the case early and stick to the plan. Deviate only in case of truly unforeseeable and compelling events.
Do you believe that arbitrators have the right or an obligation to conduct their own legal research? 
Roman law stated: "Da mihi factum, dabo tibi ius" (give me the facts and I give you the law). To a certain extent, I believe that arbitrators should be allowed to conduct their own legal research, but they should give parties a chance to react to surprising findings, if there are any.
Panels of Arbitrators:
Former Vice-President Swiss Arbitration Association (ASA); Member Swiss Arbitration Commission ICC; Member AAA/ICDR, New York; DIS (German Institution for Arbitration); International Arbitral Centre of Austrian Federal Economic Chamber, Vienna; WIPO (World Intellectual Property Organization), Geneva; LCIA (London Court of International Arbitration), London; CIDRA (Chicago International Dispute Resolution Association), Chicago; HKIAC (Hong Kong International Arbitration Centre), Hong Kong.
Arbitration Experience:
Over 240 cases under various rules such as ICC; Swiss Rules (SCIA); Zurich Chamber of Commerce Rules (ZCC); Vienna Chamber of Commerce (VIAC); United Nations Economic Commission for Europe (ECE); UNCITRAL, International Private Law Statute (Swiss Arbitration Act), ad hoc and others.
Functions included: Chairman and Sole Arbitrator in (many) ICC, Swiss Rules, Zurich Chamber of Commerce, ad hoc and Vienna Chamber of Commerce Arbitrations; Co-Arbitrator in ICC, AAA/ICDR, Swiss Chambers, Zurich Chamber of Commerce, Geneva Chamber of Commerce and Industry, Stockholm Chamber of Commerce, ECE and ad hoc arbitrations; Counsel in ICC, Swiss Rules, Zurich Chamber of Commerce and other arbitration proceedings; Secretary in ICC and ECE arbitrations.
Areas of Specialization:
Arbitration & ADR
Aviation & Space Law
Business Law
Contracts
Copyright Law
Corporate
International Trade
Joint Ventures
Mergers & Acquisitions
Patents
Telecommunications
Trade & Regulation
Transportation
Energy
Oil & Gas
Publications:
Arbitrator Consultants – Another Way to Deal with Technical or Commercial Challenges of Arbitrations, (Co-Author, ASA Bulletin, Vol. 33, No. 1, 2015, pp. 1-232 ISSN 1010-9153); Guerrilla Tactics in International Arbitration (Co-Author: Chapter on Experience from Civil Law Systems), Kluwer, 2013; How Arbitral Tribunals Operate and Reach Their Decisions: Structuring a Bargaining Process (ASA Special Series, 2013); New Ways in Arbitration: The Chinese European Arbitration Centre (CEAC) for China related contracts (co-authored, in German; RIW Heft 1–2/2011, p. 12); Formalism in Arbitration – Good or Evil? (ASA Special Series, 2011); The Swiss Rules of International Arbitrations – Five Years of Experience, Special Publication by Swiss Chambers' Court of Arbitration and Mediation on occasion of its 5 years' anniversary, Basel, 2009; International Encyclopedia of Agency and Distribution Agreements—Switzerland, Kluwer Law International, London, 2009; Techniques for Controlling Time and Costs in Arbitration, CEMAJ Neuchâtel, Schulthess 2009; Attorney Secrecy v Attorney-Client Privilege in International Commercial Arbitration, The International Journal of Arbitration, Mediation and Dispute Management, Chartered Institute of Arbitrators, Vol. 73, No. 2, Thomson Sweet & Maxwell, May 2007; Swiss Arbitration Rules, in Practice Handbook Arbitration, Vienna 2007 (in German); London Court of International Arbitration, in Practice Handbook Arbitration, Vienna 2007 (in German); Online Aid for Arbitrators and Arbitration Counsel, Zagreb, 2001; Swiss Arbitration and Zurich Mini Trial Rules, Center for International Legal Studies, Salzburg, 1999; A New Challenge in Arbitration: Domain Name Disputes on the Internet, ASA Bulletin Nr. 3, Zürich, 1997 (in German); Ad hoc Arbitration and UNCITRAL Rules, in "SCHIEDSGERICHTSBARKEIT", Zürich, 1997 (in German); Importa­tion and Sale of Medical Devices in Switzerland, Southern Ohio District Export Council Confer­ence, Cincinnati, 1997; On-Line Contracting—Contract Formation, Identification Questions and Related Issues, International Bar Association, London, 1996; Enforcement of a Money Claim in Switzerland—Outline of Procedure, Swiss-American Chamber of Commerce, Zürich, 1994; The New Swiss Arbitration Act, International Bar Association, London, 1989; Swiss Banking Secrecy and Its Legal Implications in the United States, New England Law Review, Boston, Massachusetts, 1979.
Updated 12/04/2020