Lucy F. Reed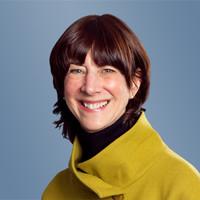 Address:
Professor and Director, Centre for International Law
National University of Singapore
469A Bukit Timah Road
Tower Block #09-01
Singapore 259770
Education:
1977, JD, University of Chicago Law School
1974, BA, Brown University
Bar Admission or Professional License:
District of Columbia 1977;
New York 1985
Present Position:
Professor on the Faculty of Law and Director of the Centre for International Law, National University of Singapore
Vice-President, ICC Court of Arbitration
Member, Singapore International Arbitration Centre Court
Member, ICCA Governing Board and Chair, Congress Committee
Member, Council on Foreign Relations
Professional Experience:
Former President, American Society of International Law (2008-10); Former Chair, Institute for Transnational Arbitration (2009-12); Former Member, LCIA Court; Former Member, BIICL Investment Treaty Forum.
Partner; Co-Head, Freshfields Global International Arbitration Group; General Counsel, Korean Peninsula Development Organization; Co-Director, Claims Resolution Tribunal for Dormant Swiss Bank Accounts; US Agent, Iran-US Claims Tribunal; Deputy Assistant Legal Adviser, US State Department Office of Legal Adviser; Associate, Wald Harkrader & Ross.
Panels of Arbitrators:
ICSID Panel of Arbitrators (appointed by ICSID 2011); SIAC; HKIAC; KCAB; KLRCA; ACICA; AAA International; AAA Commercial.
Arbitration Experience:
Arbitrator: Some 60 ICSID, ICC, SIAC, HKIAC, KLRCA, AAA, LCIA and ad hoc arbitrations, usually as sole arbitrator or chairman counsel. Counsel: Some 100 arbitrations before the Iran-US Claims Tribunal, ICSID, ICC, SIAC, LCIA, AAA and JCAA. Commissioner, Eritrea-Ethiopia Claims Commission 2001-2010).
Areas of Specialization:
Energy
Insurance
Investment Treaty
Joint Ventures
Publications:
Mangan, Reed and Choong, Guide to the SIAC Arbitration Rules (OUP, 2014); Reed, Paulsson and Blackaby, Guide to ICSID Arbitration (Kluwer, 2d ed. 2011); Mixed Private and Public International Law Solutions to International Crises, 306 Recueil des Cours (2003); Paulsson, Rawding, Reed, The Freshfields Guide to Arbitration Clauses in International Contracts  (Kluwer, 3d ed. 2011); Reed and Granoff, Treaties in US Domestic Law: Medellín v. Texas in Context, 8 Law & Practice of Int'l Courts & Tribunals 1 (Martinus Nijhoff, 2009); ITA Address on Damages: Less is More, More or Less, 2 World Arb. & Med. Review 101 (JurisNet LLC, 2008); Reed and Freda, Narrow Exceptions: A Review of Recent U.S. Precedent Regarding the Due Process and Public Policy Defenses of the New York Convention, 25 J. Int. Arb. 6 (Kluwer, 2008); Reed and Martinez, The Energy Charter Treaty: An Overview, 14 ILSA J. Int. & Comp. Law 405 (2008); Levy and Reed, Managing Fact Evidence in International Arbitration, International Arbitration 2006: Back to Basics/ICCA Congress series no. 13, at 633 (Kluwer, 2006); Drafting Arbitration Clauses, International Business Litigation and Arbitration 2001 (PLI, 2001); Reed, Schwartz and Sutcliffe, The Award, Practitioner's Handbook on International Arbitration and Mediation (Juris Publ., 2000); Institutional and Procedural Aspects of Mass Claims Settlement Systems: The Iran-United States Claims Tribunal, The PCA/Peace Palace Papers: Institutional and Procedural Aspects of Mass Claims Settlement Systems (PCA, 1999); The Long Twilight: An Agent's View of the Closing Stages, The Iran-United States Claims Tribunal and The Process of International Claims Resolution (ed. by Caron and Crook, Am. Soc. Int'l L., 1999); Great Expectations: Where Does the Proliferation of International Dispute Resolution Tribunals Leave International Law?, 96th Am. Soc. Int'l L: Proc. (ASIL, 2002); Reed and Sutcliffe, The Americanization of International Arbitration, 16 Mealey's Int'l Arb. Rep. 37 (April 2001); Arbitration Principles Prove Effective in Resolving Holocaust Bank Claims (Trans. Law Exc., Vol. 2, No. 3, August 1999); Bishop and Reed, Practical Guidelines for Interviewing, Selecting and Challenging Party-Appointed Arbitrators in International Commercial Arbitration, 14 Arb. Int'l 395 (Kluwer, 1998); Caron and Reed, Post Award Proceedings under the UNCITRAL Arbitration Rules, 11 Arb. Int'l 429 (Kluwer, 1995).