Karen Mills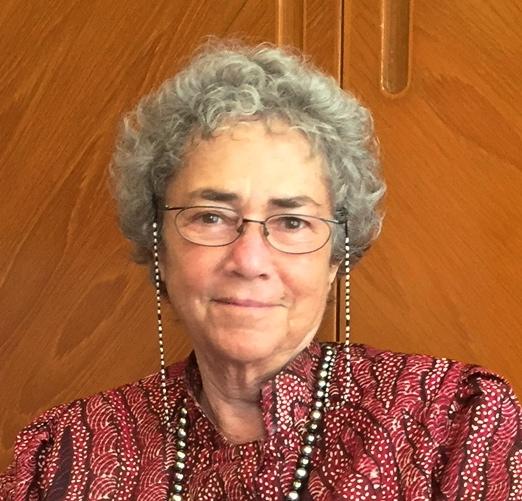 Address:
KarimSyah Law Firm
Level 27, Alamanda Tower
Jl. T.B. Simatupang Kav. 23-24
Jakarta 12430
Indonesia
Email:
kmills@cbn.net.id
Website: www.karimsyah.com
Education:
Antioch College, BA, 1965;
New York University School of Law, J.D. 1968;
Chartered Institute of Arbitrators, Fellow, 1995
Bar Admission or Professional License:
New York, 1969 Fed. Dist. Cts, Southern and Eastern Districts New York, 1969
Chartered Institute of Arbitrators, Chartered Arbitrator, 2000
Peradi (Indonesian integrated Bar Association) Foreign Lawyer's License, 2007, et seq., certified 2014
Present Position:
Founding Member and International Legal Consultant, KarimSyah Law Firm, Jakarta, Indonesia (since establishment, 1997, firm under different name at that time)
Professional Experience:
Of Counsel, Albert Hasibuan & Rekan, Jakarta (1992 – 1997); Legal advisor to tax division, GPU/Arthur Andersen, Jakarta (1987–1992); Senior Consultant, P.T. Dharma Raksa, Jakarta (1984–2007); Independent international practice, Santa Monica, Sydney, Jakarta (1972–1983); Associate, Financing, Haight Gardner Poor & Havens, NY (1968–1972).
Professional Associations:
Fellow of the Chartered Institute of Arbitrators ("CIArb") and of the Singapore and Hong Kong Institutes; Head of the Advisory Board of the Indonesian Chapter of CIArb; Executive Editor and Executive Board Member, ArbitralWomen: member of First Appointing Authority of the Chinese-European Arbitration Institution, the IBA Task Force on Investor-State Mediation, and the Editorial Board of the Journal of World Energy Law & Business, as well as others, and an approved Tutor for all CIArb courses.
Panels of Arbitrators:
HKIAC, HKIArb (Hong Kong); SIArb (Singapore); ICDR (International AAA), BANI (Indonesia); PDRCI (Philippines); KLRCA (Malaysia), NZDRC (New Zealand), KAB (Korea); CIETAC (Beijing), SHIAC (Shanghai); APRAG (Asia Pacific); ADNDRC (Domain Name, Hong Kong, Seoul, Beijing); ICC Commission on Arbitration, possibly others.
Arbitration Experience:
Recent and current appointments as Arbitrator: ICDR arbitration in New York, several ICC and UNCITRAL arbitrations in Singapore and Jakarta & BANI arbitration in Jakarta, ad hoc arbitration in Hong Kong, all party– or institution-appointed, except, where Chair, arbitrators-appointed; Earlier party appointed: BANI arbitration in Jakarta; SIAC arbitrations relating to oil contract and aviation, SIAC insurance case, eventually settled, other party appointed in BANI, SIAC and ad hoc (UNCITRAL) cases. Awards where Chair drafted by me, otherwise where "wing" arbitrator, one drafted by me, others by the chair with my inputs (including two dissents) and 3 cases settled. Institution appointed for domain name cases: 9 as sole panelist, one as member of tribunal; 10 awards published with ADNDRC (nine drafted by me, one jointly by me and chair); Sole arbitrator: one SIAC, three ICC cases, two settled, nine ADNDRC, all to award. Chair: one ICC case, one UNCITRAL case.
Adjudicator: Sole adjudicator in two construction adjudications in Jakarta, issued determinations in both.
Mediator: numerous informal mediations successful, all confidential. Adjudicator: sole adjudicator in two construction disputes, Indonesia.
Counsel: Lead counsel for the Indonesian Government in three investor-state arbitrations, also lead counsel for state-owned and private parties in several others: ICC & ad hoc. Previously: As lead counsel, recently successfully defeated ICSID investor-state arbitration on Jurisdictional grounds, and defeated investor-state arbitration under OIC Agreement on merits; and previously won major multi-billion dollar ad hoc (UNCITRAL) investment arbitration on behalf of the Indonesian Government (the first time a state has won an arbitration against an investor); and another on behalf of Indonesian national oil company, a SIAC arbitration against a defaulting financier, major European banking institution. The firm is also represents state infrastructure companies in a number of ongoing local arbitrations; assisting several private infrastructure, insurance, property, capital market and construction companies in seeking to settle disputes, but which may result in arbitrations. Formerly Coordinating counsel for state oil company in aftermath of major infrastructure arbitration. Represented the Indonesian Government in major infrastructure/ energy arbitration (1999–2000); Assisted lead counsel to State Electric Company in major energy arbitration (1998–1999); Previously counsel to state dredging company in arbitration against Scandinavian company (successful). Counsel to private and state-owned and multinational companies in successful settlement of disputes. Tutor: Ongoing: Tutor and Assessor in all level of Chartered Institute of Arbitrators courses in Indonesia, Singapore, Malaysia, Hong Kong and Philippines; organize and teach various arbitrations courses in Jakarta and elsewhere in Indonesia, and coach of University of Indonesia, University Gadjah Madah and other university teams for Vis, Jessup, Investment and Maritime moot competitions and judge in Vis East Moot competition.
Areas of Specialization:
Arbitration & ADR
Dispute Resolution
Energy
Insurance
International Transactions
Investment
Joint Ventures
Mediation
Minerals & Mining
Oil & Gas
Taxation
Investor - State Disputes
Publications:
Commercial Litigation - International Series
Comparative Guide to Litigation
Debunking the Myth - Enforcement of Arbitral Awards in Indonesia
Disputes in the Oil and Gas Business in Indonesia
Effective Formation of Contracts by Electronic Means
Indonesia and Beyond: Investment Treaties and Arbitrations
Corruption and Other Illegality in the Formation and Performance of Contracts
Indonesia - Comparative Law Yearbook
Virtual Round Table: Oil and Gas
-Select Bibliography-Over 150 papers presented and published, including, inter alia: National Report: Indonesia, with M. Idwan Ganie; MARINE CARGO CLAIMS, 4 Edition, William Tetley, BLAIS International Shipping Publications, Montreal, Canada, 2008; ARBITRATION AND MEDIATION (Developments in Indonesia over past decade) Chapter in REFLEKSI DINAMIKA HUKUM, 2008; Investor State Arbitration, presentation for Chartered Institute of Arbitrators', Australia Branch, Diploma Course in International Arbitration, Kuala Lumpur, June 2008; National Report: Indonesia; ICCA HANDBOOK ON INTERNATIONAL ARBITRATION, International Congress of Commercial Arbitrators, London, 2006, 2009 & 2012 Editions; Chapter on Indonesia: LEGAL ASPECTS OF DOING BUSINESS IN ASIA & THE PACIFIC, Overview of Indonesian Laws affecting Foreign Investors, Centre for International Legal Studies, International Business Series, Kluwer Law International, The Hague, London, Boston, (2008 & 2013); 2 Chapters in THE ASIAN LEADING ARBITRATORS' GUIDE TO ARBITRATION, Juris Publications, London, 2007: Chapter 3: The Importance of Recognizing Cultural Differences in International Dispute Resolution, and Chapter 6: The Role of the Chair of the Tribunal in International Arbitration, with Neil T. Kaplan, CBE,  Chapter on Indonesia, IBA Arbitration Guide; 2012, Is International Arbitration Shooting Itself in the Foot?, Chapter in FESTCHRIFT NEIL KAPLAN, September, 2012, Mediation in Indonesia, paper prepared for ASIA-PACIFIC MEDIATION CONFERENCE 2012, City University of Hong Kong, November, 2012; Controversial Decision of the Constitutional Court on the Indonesian Oil & Gas Law, with Mirza A. Karim, JOURNAL OF WORLD ENERGY LAW & BUSINESS, 2013, many others to date.