Kamal Sefrioui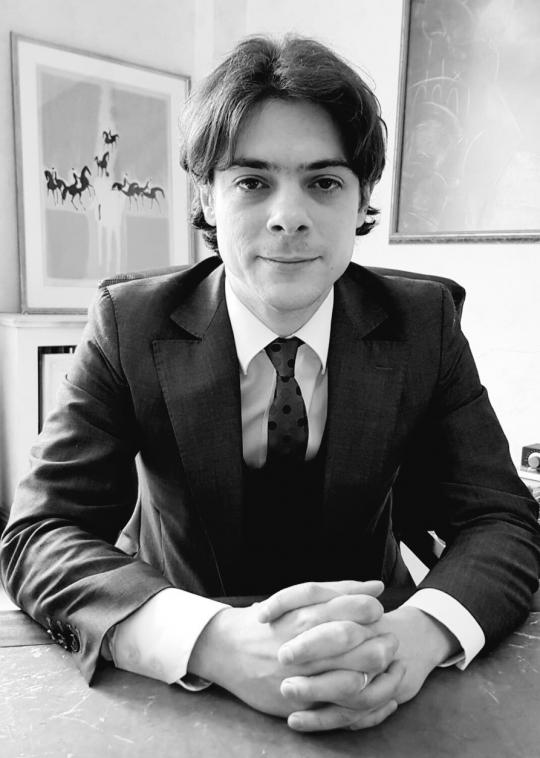 Address:
Cabinet Sefrioui
72 boulevard de Courcelles
75017 Paris
France
Education:
Paris II Panthéon-Assas University, Maîtrise in International Law, 2002
Saint-Joseph University, Beirut, Master in history of international relations, 2005
Center for Strategic Studies and Research, Saint-Joseph University, Beirut, Diploma in strategic and geopolitical studies, 2005
Institut des Hautes Etudes de Défense Nationale, France, 2006
Bar Admission or Professional License:
Paris Bar 2001
Geneva Bar 2012
Present Position:
Partner, Head of International Arbitration at Sefrioui Law Firm, Paris
Professional Associations:
Member, ICC Institute of World Business Law, ICC France, Comité français de l'arbitrage (CFA), International Law Association (ILA), International Council for Commercial Arbitration (ICCA), International Arbitration Institute (IAI), International Bar Association (IBA), Chartered Institute of Arbitrators, Institut français des relations internationales (IFRI).
Arbitration Experience:
Represented States and State-owned entities in numerous international arbitrations (ICC, PCA, ad hoc, IATA) involving State responsibility, force majeure, international sanctions, armed conflicts, government contracts and complex infrastructure projects, construction and engineering, aviation, defense, energy, international investment and commercial matters, corruption; counsel in a 300 million dollars construction arbitration governed by Libyan law (2015-2018); counsel in a 60 million euros defense arbitration governed by Swiss law (2013-2016) ; counsel in a 100 million dollars shipbuilding arbitration governed by English law (2013-2015); counsel in a 70 million dollars energy arbitration governed by Chadian law (2013-2017); counsel in several aviation (aircraft acquisitions and finance) and maritime (accidents at sea, charter parties) arbitrations; counsel in several 100-150 million euros treaty-based arbitrations involving expropriations; counsel in numerous treaty-based arbitrations involving destructions during military unrest and the Arab springs.
Areas of Specialization:
Arab Law
Construction Contracts
International Arbitration
Government Contracts
Public International Law
Publications:
Author of several articles on international commercial arbitration; Report on the 34th ICC Institute & Queen Mary University of London (School of International Arbitration) joint symposium: 'Opening up' awards in international arbitration,
in ICC Dispute Resolution Bulletin, 2019, Issue 1; Arbitration in the MENA, Libya, in Arbitration in the MENA, 2018, editorship of Gordon Blanke, Habib Al Mulla, Juris Publications (ISBN: 978-1-937518-73-8); World Arbitration Reporter, Libya national report, in World Arbitration Reporter, 2nd edition, 9th release, 2015, editorship of Prof. Loukas Mistelis, Juris Publications (ISBN: 978-1-933833-46-0).