Judd L. Kessler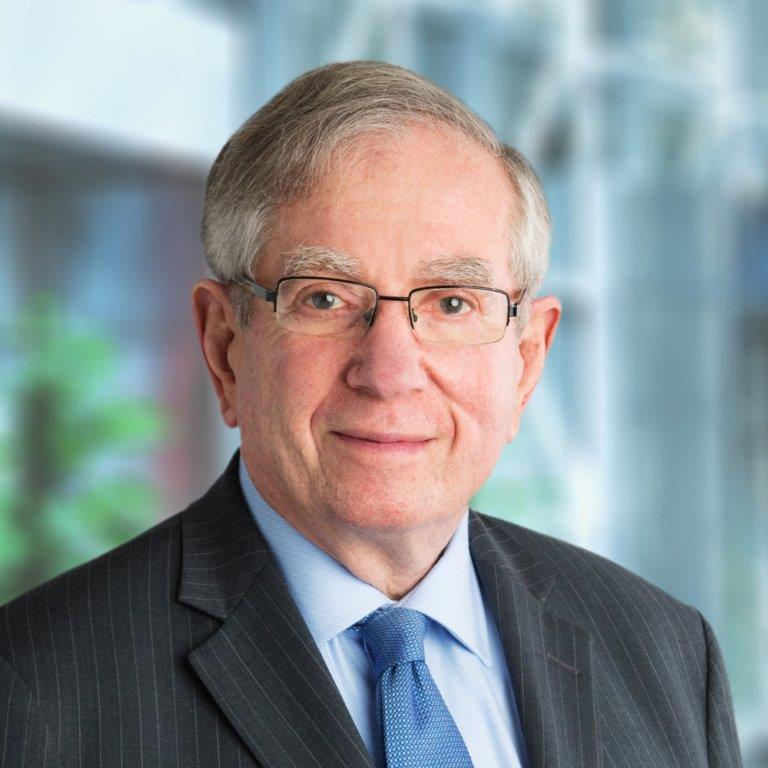 Address:
Porter Wright
Suite 1110
1900 K Street, NW
Washington, DC 20006
USA
Email:
JKessler@PorterWright.com
www.porterwright.com
Education:
Harvard Law School, LL.B., 1963
Oberlin College, A.B., 1960
Bar Admission or Professional License:
State of New Jersey - 1963
U.S. Supreme Court - 1967
District of Columbia - 1972
State of Maryland - 1989
Present Position:
Attorney and Arbitrator; Counsel to the Firm (Porter Wright)
Professional Experience:
Partner (Porter Wright, Washington, DC) 1982-2012; Assistant General Counsel - U.S. Agency for International; Development (1966-1982) including experience residing in Latin America as well as substantial involvement in the Middle East, East Asia and Africa; Associate Attorney (Toner Crowley et al, Newark, NJ) (1963-1966).
Professional Associations:
American Society for International Law; American Bar Association; International Council for Commercial Arbitration; International bar association; Inter-American Bar Association.
Panels of Arbitrators:
AAA/ICDR – Complex Commercial and International Disputes Panels; ICSID Panel of Arbitrators and Conciliators (2004-2010); Hong Kong International Arbitration Center; Shanghai International Arbitration Centre; ICC U.S. Arbitration Committee; London Court of International Arbitration, (Recognized by Chambers (Global); Best Lawyers in America; SuperLawyers; and Euromoney Global Expert Guide: Commercial Arbitrators).
Arbitration Experience:
More than 50 commercial and international arbitration cases including AAA/ICDR, ICC, LCIA, and UNCITRAL ad hoc plus nine investment arbitration cases of which five were ICSID cases (three as chairman – including chair of one ICSID ad hoc committee (limited appellate review). For additional detail please see www.porterwright.com. Illustrative notable published cases include Repsol v. PetroEcuador (Pres. with P. Bernardini, G. Biggs); National Grid v. Republic of Argentina, (A. Rigo Pres. with Prof. A. Garro); Tza Yap Shum v. Republic of Perú, (Pres., with J. Fernandez-Armesto, H. Otero). (The Repsol case was published by ICSID; the other two cases are available through the Investment Arbitration Reporter and Transnational Dispute Management Journal). In addition, currently serving in two additional ICSID cases; Tenaris S.A. and Talta Trading v. Bolivarian Republic of Venezuela (with J. Beechey, Pres. and T. Landau QC); RWE Innogy GmbH and RWE Innogy Aersa S.A.U. v. Kingdom of Spain (with S. Wordsworth, Pres. and Anna Joubin-Bret).
Areas of Specialization:
Business Law
Administrative & Regulatory Law
Foreign Investment & Joint Ventures
Import and Export Law
Investment Treaty
Publications:
"Investment Arbitration, Legitimacy, and National Law in Latin America: An Arbitrator's Perspective, American Review of International Arbitration, (Columbia Univ. Law School, Vol. 27, No. 3, 2016);also published in Spain Arbitration Review, Revista del Club Español de Arbitraje (Madrid:Vol. No. 29/2017) "La prueba de daños en el arbtraje internacional: Un aspecto crucial pero no muy glamoroso del proceso" Rev. de arbitraje comercial y de inversiones, Univ. CEU (Complutense) San Pablo, Madrid, Vol. IV (2011); Para. Chapter 34, International Contract Manual (Thomson Reuters, 2008) – "A United States Exporter's Guide to Foreign Laws Applicable to Use of Representatives and Distributors"; Para. "A World of Risks" Public Utilities Fortnightly, August, 1993 [Re the Uses and Limitations of Political Risk Insurance].