Guido Carducci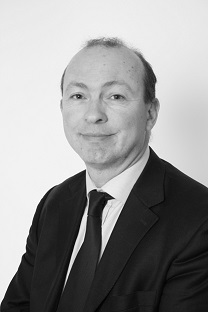 Address:
29 Rue Montagne de l'Esperou
Paris 75015
France
58, Via Muzio Clementi
Rome 00193
Italy
4-5 Gray's Inn Square, London
Languages:
English
French
Spanish
German
Italian
Portuguese
Education:
France: PhD Docteur en droit Paris II, 4 Post-Graduate DEAs (Private Law, Private, Business and Public International Law, EU Law), Diploma Institute of Comparative Law, Maîtrise, Universities Paris I and II
Italy: PhD in Law, Dottore di Ricerca, Laureas in Law and Political Science, Universities Rome I and II; The Hague Academy of International Law, Diploma
Germany: Research Scholarships Max Planck Institute (Hamburg)
USA: High School Diploma, Visiting Professor (Univ. of Miami)
Bar Admission or Professional License:
Italy: Member of the Rome Bar, admitted before supreme courts (Avvocato Patrocinante in Cassazione) France: Ex officio entitled to membership to the Paris Bar (currently not Avocat à la Cour) England: Registered European Lawyer in England and Wales (works
Present Position:
Arbitrator, Legal Expert and Counsel Attorney-at-Law (Rome) / International Tenant and Arbitrator at 4-5 Gray's Inn Square, London / Law Professor (Maître de Conférences, Habilité à diriger des recherches, Univ.Paris Est); Visiting Professorships at the U
Professional Experience:
Attorney at Law, Law Professor (MC, HDR, Univ. Paris Est) since 1999; Former Chief of the International Standards Section at UNESCO Headquarters (Paris, 2002-2008) with extensive international experience in common and civil law jurisdictions, treaty-making and implementation; Former UNESCO Mediator between Governments, U.K and Greece with regard to the Parthenon Marbles
Areas of Specialization:
Art & Cultural Property
Civil & Commercial Litigation & Arbitration
International Contracts
International Trade
Natural Resources
Oil & Gas
Private International Law
Public International Law
Professional Associations:
ICC (Member of the: Arbitration, Commercial Practice, Competition Commissions), International Arbitration Club (London), LCIA, CFA, AIA, ICCA, IAI, CIArb, CEA
Panels of Arbitrators:
Arbitrator and Conciliator in ICSID Panels (designated by Italy), Chartered Arbitrator, FCIArb (London), HKIAC (Hong Kong), SIAC (Singapore), KLRCA (Kuala Lampur), JCAA (Tokio), ACICA (Sidney), Cairo (CRCICA).
Arbitration Experience:
Experience as appointed international arbitrator: i) in commercial, company, energy, sport law; ii) in English, French, Spanish; iii) appointed by: parties, arbitration institutions, President of the Chartered Institute of Arbitrators (Appointing Authority); iv) arbitration rules: ICC, UNCITRAL, European Court of Arbitration, Court of Arbitration for Sport, Milan Chamber of Commerce
Publications:
PUBLICATIONS FROM JURIS: 
Validity of Arbitration Agreements, Court Referral to Arbitration and FAA § 206, Comity, Anti-Suit Injunctions Worldwide and Their Effects in the E.U. Before and After the New E.U. Regulation 1215/2012 - ARIA Vol. 24, No. 3, 2013
PUBLICATIONS: 
Arbitration in France: Law and Practice, forthcoming OUP, Restitution of Stolen or Illicitly Exported Works of Art and Cultural Property: Private International Law, European Directive, UNESCO and UNIDROIT Conventions, LGDJ Paris 1997, 490 p.
40 articles published (in leading journals and four languages, list available at carducciarbitration.com)