Eric A. Schwartz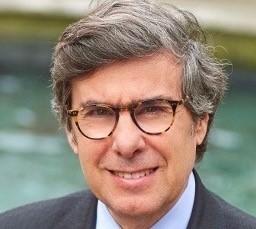 Address:
New York
Eric A. Schwartz
150 E. 58th St., 25th floor
New York, NY 10155
USA
London
Fountain Court Chambers
Temple
London EC4Y 9DH
UK
Phone Number:
+1 646 478 7045
+44 20 7583 3335
Email:
eschwartz@schwartzarbitration.com
eas@fountaincourt.co.uk
www.schwartzarbitration.com
Arbitration Philosophy/Statement:
Having spent most of his professional life in the counsel chair, Eric is keenly attuned to the expectations and needs of the parties and their counsel in international proceedings. Eric also knows, from decades of working around the world, how much those expectations and needs may differ.
For Eric, therefore, there are no "cookie-cutter" arbitrations. He does not have preconceived ideas as to how an arbitration must be conducted or a bias in favor of a civil or common law approach. He approaches each case as a unique proceeding, to be conducted fairly and in partnership with the parties, with a view to ensuring that the procedures are well-suited to the circumstances of the case, the parties' arbitration agreement, the arbitration rules, any applicable laws and the parties' expectations.
Eric is committed to conducting arbitrations efficiently and as expeditiously as the circumstances will reasonably allow, while bearing in mind the heavy burden that accompanies an arbitrator's authority to render a final award that will not usually be subject to appeal on the merits.
Education:
Dartmouth College, B.A., 1973; Yale University, J.D., 1976
Bar Admission or Professional License:
Paris, 1992; State of California, 1976
Professional Experience:
Partner, King & Spalding (April 2009-Dec. 2016); Partner, Freshfields Bruckhaus Deringer (Dec. 1998-Oct. 2006); Partner, Salans Hertzfeld & Heilbronn (Nov. 1996-Nov. 1998); Secretary General, ICC International Court of Arbitration (Jan. 1992-Oct. 1996); Associate (Nov. 1978-Aug. 1983) and then Partner, Law Offices of S.G. Archibald (Sept. 1983-Jan. 1992); Associate, Wyman, Bautzer, Rothman and Kuchel (Sept. 1976-Oct. 1978).
Panels of Arbitrators:
ICDR, CPR, HKIAC, JCAA, KLRCA, WIPO
Arbitration Experience:
Has more than 35 years of experience in international arbitration, both as counsel and as arbitrator; acted as counsel or arbitrator in more than 100 international arbitrations. From January 1, 1992 to October 31, 1996, was the Secretary General of the ICC International Court of Arbitration, where, during his tenure, he oversaw the work of the ICC Court's Secretariat in respect of approximately 2,500 international arbitration and conciliation cases. Subsequently served as a member and Vice-President of the ICC International Court of Arbitration (2006-2015).
Areas of Specialization:
Construction
International Commercial Transactions
Publications:
A Guide to the ICC Rules of Arbitration (with Y. Derains) 2nd Ed., (Kluwer 2005); Multiparty Arbitration (ed. with B. Hanotiau) (ICC 2010), The Freshfields Guide to Arbitration and ADR (with J. Paulsson, N. Rawding, L. Reed) (Kluwer 1999); dozens of articles on international arbitration.