Thomas J. Brewer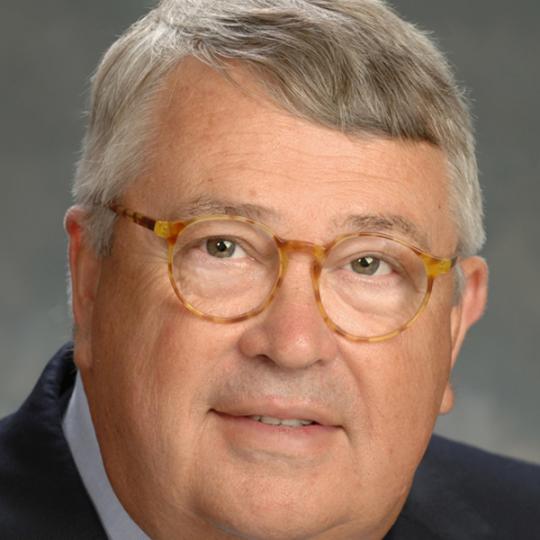 Address:
188 Ericksen Avenue NE
Bainbridge Island, WA 98110
USA
Email:
tjbrewer@tjbrewer.com
Website: www.tjbrewer.com
Education:
Dartmouth College (B.A., Government, magna cum laude, 1968)
Oxford University (B.A., Jurisprudence, First Class Honours, Wronker and Jurisprudence Prizes, Rhodes Scholar, 1973)
Harvard Law School (J.D., magna cum laude, law review, 1975)
Bar Admission or Professional License:
California, 1975 (inactive since 1978 and subsequently resigned);
Washington, 1978;
9th Circuit Court of Appeals, 1978;
U.S. Supreme Court, 1979;
and numerous U.S. District Courts
Present Position:
Full-time independent arbitrator with practice limited to service in international and domestic commercial arbitrations
Professional Experience:
2000-present: Self-employed independent arbitrator. 1975-2000: Trial lawyer representing and counseling clients in business and commercial cases. Experience serving as an arbitrator, court-appointed special master, and mediator in commercial cases since 1986. Heavy arbitration caseload since about 1994. Practice limited to providing arbitration and other ADR services since 2000. Served as a sole or panelist arbitrator in hundreds of cases involving a wide variety of parties and issues. Frequent service as chair of three-arbitrator panels. Experience serving as an arbitrator in cases administered by AAA, ICDR, JAMS, ICC, LCIA, SIAC and under the UNCITRAL, CPR, Society of Maritime Arbitrators and American Association of Railroads rules, and in numerous other non-administered cases. Additional information, examples of prior cases, and a printable CV, are available at www.tjbrewer.com.
Professional Preferences and Philosophy:
What are the most important qualities for a successful arbitrator to have?
A good arbitrator should have both process skills and sound judgment.  Procedurally, a skilled arbitrator should be able to manage the case efficiently and fairly from inception up to the hearing, should be able to run a firm and fair hearing, should work well and respectfully with colleagues in panel cases, and should be able to deliver an excellent award in a timely manner.  Substantively, the arbitrator needs to listen to – really hear – both sides' evidence and arguments, assess the case with wisdom and judgment, apply the legal principles the parties have designated as governing, and then make a decision.  Experience helps.  Learning from that experience as it mounts up helps even more.
Do you believe that there is a role in arbitration for dispositive motions?
I do.  Parties should not be obliged to incur huge expense and delays in cases that can and should be resolved based on a clear rule of law, contract provision or clearly dispositive facts.  Such cases come along relatively infrequently in complex commercial disputes, but when they do a process should be available to bring the case to an early and efficient resolution.  The desirability of such a procedure in a deserving case, of course, does not warrant its misuse in other cases, involving genuinely disputed law, contract provisions or facts. 
Do you prefer to act as a sole arbitrator or a member of a three-arbitrator panel?
Parties generally have good reasons for choosing one option or the other for a particular case, and I'm fine with serving in either role.   (I will say, though, that the friendships I've begun while serving together with several other arbitrators in panel cases have been among my most satisfying experiences as an arbitrator.)   
Thomas J. Brewer
February 2, 2021
Professional Associations:
Fellow, College of Commercial Arbitrators; FCIArb, Chartered Institute of Arbitrators; Charter Member, National Academy of Distinguished Neutrals. Listed in "Who's Who Legal: Arbitration," 2021 and prior years (WWL 2021 comment, based on peer interviews: "Tom's strongest trait is his informed and well-reasoned judgment, which has been instrumental in resolving many difficult issues . . . Mr. Brewer exemplifies all of the qualities one could hope for in an arbitrator including exceptional intellect, and a calm and polite demeanor . . . Very intelligent and reviews evidence and arguments in great detail while remaining low-key, courteous and impartial . . . Tom's analytic power is second to none . . . a very thoughtful and thorough arbitrator"). Listed in Best Lawyers in America for arbitration, 2020 and prior years. Ranked in Chambers USA (2020) in the category of International Arbitration: Arbitrators USA ("an excellent arbitrator" with "good case management skills" who is "particularly adept at handling disputes involving IP"). Listed in Washington Super Lawyers, 2003-2020.  Selected by Best Lawyers as Lawyer of the Year for arbitration in Seattle in 2015, 2017 and again for 2019.
Panels of Arbitrators:
Member of the International Centre for Dispute Resolution's ("ICDR") International Roster of arbitrators and of its Energy Arbitrators List. Member of the American Arbitration Association's Commercial, Large Complex Case, and Construction Rosters of arbitrators, and of the AAA's domestic National Energy, Intellectual Property, M&A and Joint Ventures, Aerospace, Aviation and National Security, National Healthcare and ERISA panels. Member of the CPR Institute's International/Cross-Border panel of arbitrators, National Panel of Distinguished Neutrals, Energy, Oil and Gas, Commercial Real Estate and Health Care & Life Science panels of neutrals. Member, London Court of International Arbitration North American User's Council. Also a member of the Silicon Valley Arbitration & Mediation Center's Tech List of leading arbitrators and mediators in the technology sector. 
Areas of Specialization:
Commercial Arbitration
Energy
Intellectual Property
International Contracts
Licensing
Publications:
Speaker, 2017 National Energy Arbitration Conference: "Resolving Energy Arbitrations in Times of Crisis," CIArb, Houston; 2016 AAA/ICDR Panel Conference, "Red Flags and Risk Areas for Arbitrators: A Review of Recent Cases Challenging Arbitrator Authority," New Orleans, 2016; Speaker, AAA Seminar:  "Arbitration Advocacy for Courtroom Lawyers:  Two Experienced Arbitrators Discuss What Works, and What Doesn't, in Arbitration," Denver, 2015; Contributing Author, THE COLLEGE OF COMMERCIAL ARBITRATORS GUIDE TO BEST PRACTICES IN COMMERCIAL ARBITRATION,  4th ed., Juris Net 2017 (and to the three prior editions); Contributing Author, THE LEADING PRACTITIONERS' GUIDE TO INTERNATIONAL OIL & GAS ARBITRATIONS, (Juris, Gaitis ed., 2015) (partial listing).