Robert B. Davidson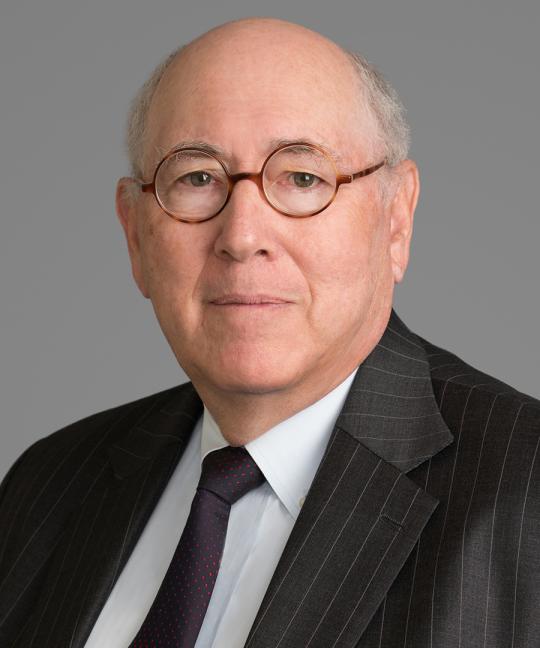 Address:
JAMS
The New York Times Building
620 Eighth Ave., 34th Floor
New York, NY 10018
Education:
B.S. in Economics 1967, cum laude, Wharton School of Finance, Univ. of Pennsylvania
J.D. 1972, Columbia Univ. School of Law, Harlan Fiske Stone Scholar
Bar Admission or Professional License:
Admitted to New York bar 1973
although practicing adr full-time, still a member of the U.S. District Courts for the Eastern and Southern Districts of New York 1973
U.S. Court of Appeals, Second Circuit 1975
U.S. Supreme Court 1979
U.S. Court of Appeals, D.C. Circuit 1981
U.S. Tax Court 1984
U.S. Court of Appeals, Federal Circuit
U.S. Court of Appeals, Third Circuit
Present Position:
Full-time arbitrator and mediator
Executive Director of JAMS Arbitration Practice
Professional Experience:
Full-time Arbitrator and Mediator (October 2003 to present); Partner (now retired), BakerMcKenzie (1979 2003); Associate Attorney, BakerMcKenzie (1972 1979); U.S. Peace Corps Volunteer (Philippines) (1968 1970).
Professional Associations:
College of Commercial Arbitrators (former Board member); New York City Bar Association (former Chair, Committee on Arbitration); New York State Bar Association; ABA (Dispute Resolution and International Sections); Fellow of the American Bar Foundation; International Arbitration Club of New York; Inter Pacific Bar Association; IBA; Maritime Law Assoc. of the U.S.
Panels of Arbitrators:
JAMS (Mediator and Arbitrator), ICC, CPR (National, New York and Cross-Border panels), Netherlands Arbitration Institute; CIETAC (Arbitrator panel), Hong Kong International Arbitration Centre (Mediator and Arbitrator panels), Beijing Arbitration Center; Kuala Lumpur Regional Arbitration Centre (Arbitrator panel); also sit regularly in AAA and ICDR arbitrations.
Arbitration Experience:
Fellow of the Chartered Institute of Arbitrators; Arbitrated over 200 international and domestic commercial disputes as sole arbitrator, Chair of tripartite panels or party-appointed arbitrator; over 150 mediations; Listed in 2010-2017 Chambers USA Leading Lawyers Guide as one of the country's leading International Arbitrators (Tier 1); designated in 2018 by Best Lawyers in America as the "Arbitrator of the Year" for New York City; listed in Best Lawyers for Arbitration and Arbitration-Commercial (since 2015); listed as an ADR "SuperLawyer" yearly since 2006; Listed by American Lawyer Media and Martindale-Hubbell as a Top Rated Lawyer in both Int'l Law and Int'l Trade, and in Labor & Employment; Listed in the 2013-2017 editions of Who's Who in Int'l Mediation. When in practice, lead counsel in 11 cases before Iran US Claims Tribunal (1983 1987) (more than any other lawyer); Counsel in many ICC, AAA , ICDR and ad hoc cases.
Areas of Specialization:
Intellectual Property Disputes
Construction
Insurance
Employment Law
Securities
Banking & Finance
Products Liability
Accounting & Auditing
Taxation
Sales
Commercial Contracts
Distribution
Publications:
Among other works, the author of the Chapter on ADR and Arbitration in Juris Publishing's Leading Arbitrators' Guide to International Arbitration (3d ed.), author of the Chapters on International Mediation in Juris's Second and Third editions of the Practitioners Handbook on International Arbitration and Mediation; contributing author to both editions of International Arbitration Checklists (Juris Pub. 2004, 2009), and The College of Commercial Arbitrators Guide To Best Practices in Commercial Arbitration (Juris Pub. 2006, 2010 and 2013); various articles