Giorgio Sacerdoti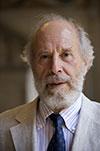 Address:
Via Monte Napoleone 20
20121 Milano
Italy
Phone Number:
(+39) 02 76022178
348 313 6019 (port)
Arbitration Philosophy/Statement:
I strive to act with impartiality and collegiality with my fellow arbitrators; basing my judgment on an accurate examination of the factual evidence; pursuing quality in legal reasoning and conducting the proceeding as promptly as possible.
Education:
J.D. 1965, Univ. of Milan
M.C.L. 1967, Columbia Law
Bar Admission or Professional License:
Admitted in Milan 1969
Supreme Court of Italy 1978
Present Position:
Emeritus Professor of International and European Law, Bocconi University, Milan (2013)
Independent Arbitrator
Attorney (Milan Bar)
Professional Experience:
Attorney, private practice (1969-) advisor to private business companies and governments in international commercial and investment transactions, arbitration and litigation; Professor of International and European Law, course holder, lecturer in various Universities since 1976; Vice president, OECD Working Group on Bribery in International Business Transactions (1995-2001); Chair of the Drafting Committee of the OECD Convention against bribery in international business transactions (1996-97); Member of the Appellate Body of the WTO, Geneva (2001-2009), Chairman (2006-7); ICSID Roster of Arbitrators (1978-).
Professional Preferences and Philosophy:
What do you regard as the most important differences between arbitration and litigation in court?
Properly conducted arbitration should deliver higher quality, more balanced and speedier resolution of international disputes, free from nationality biases and unexpected application of domestic provisions unsuited to govern international relationships.
Do you prefer to act as a party-appointed arbitrator or the chairman of a three-arbitrator panel?
I am available and enjoy arbitrating in both roles. Thanks to my academic background, I feel I can deliver full impartiality and independence of judgment as a chairman, which one does not always find in practising lawyers more used to representing clients and pursuing their specific interests. 
What are the differences, from the point of view of the arbitrator, between commercial arbitration and investment arbitration?
The same attitude and competence are basically required in both. In investment arbitration, important additional requirements are sensitivity to the state party's peculiar nature and awareness of public attention surrounding investment arbitration, as compared with full confidentiality and purely private conflict of interest typically characterizing most commercial disputes. 
Professional Associations:
ASIL; LCIA; Milan Club of Arbitrators; Beijing International Arbitration Centre Roster of Arbitrators
Panels of Arbitrators:
ICSID; AAA-ICDR; Kuala Lumpur; SCIA (Shenzen).
Arbitration Experience:
(selected): Chairman of various ICSID Arbitral Tribunals; Chairman of several ICC arbitral tribunals (Commercial and investment); Party-appointed arbitrator: ICSID, ICC, LCIA, SCC and Ad Hoc arbitrations (also as sole arbitrator). Sole Arbitrator at the WTO under Art.21.3 (c) DSU. Extensive experience as counsel in international (commercial and investment) and domestic arbitration and in international litigation, recognition and enforcement of foreign awards and judgments.
Investment Arbitration Experience - ICSID:
ICSID Arbitrations (Status of Proceedings) - Role
- Portigon AG v. Kingdom of Spain (ICSID Case No. ARB/17/15) (pending) - Co-arbitrator (Resp.)
- Cyprus Popular Bank Public Co. Ltd. v. Hellenic Republic (ICSID Case No. ARB/14/16) (pending) - Co-arbitrator (Resp.)
- Marco Gavazzi and Stefano Gavazzi v. Romania - Counsel (Cl.)
- Jan de Nul N.V. and Dredging International N.V. v. Arab Republic of Egypt (ICSID Case No. ARB/04/13) - Expert (Cl.)
- Total S.A. v. Argentine Republic (ICSID Case No. ARB/04/1) - President (Chairman)
- Telefónica S.A v. Argentine Republic (ICSID Case No. ARB/03/20) - President (Chairman)
- Continental Casualty Company v. Argentine Republic (ICSID Case No. ARB/03/9) - President (Chairman)
- JacobsGibb Limited v. Hashemite Kingdom of Jordan (ICSID Case No. ARB/02/12) - Co-arbitrator (Cl.)
- Hussein Nuaman Soufraki v. United Arab Emirates (ICSID Case No. ARB/02/7) - Expert (Resp.)
- Salini Costruttori S.p.A. and Italstrade S.p.A. v. Kingdom of Morocco (ICSID Case No. ARB/00/4) - Counsel (Cl.)
- SolEs Badajoz GmbH v. The Kingdom of Spain (ICSID Case No. ARB/15/38), Award, 31 July 2019 - Co-arbitrator (Resp.)
Investment Arbitration Experience - Other:
- CEF Energia BV v. Italian Republic, SCC Case No. 158/2015, Award, 16 January 2019 (co-arbitrator, Resp.)
- Greentech Energy Systems A/S, et al v. Italian Republic, SCC Case No. V 2015/095, Award, 23 December 2018 (co-arbitrator, Resp.)
- Magdenli v. Kazakhstan, ICC 20950/MHM, Award 8.11.2018 (President)
- Raymond Charles Eyre and Montrose Developments (Private) Ltd v. Republic of Sri Lanka, ICSID Case ARB/16/25, Annulment (member of the Annulment Committee) (pending)
- EU v. Ukraine, Trade arbitration under the Deep Comprehensive Partnership Agreement, Arbitrator (Cl.), Decision, 11 December 2020
Areas of Specialization:
Arbitration & ADR
Foreign Investment & Joint Ventures
International Business Transactions
International Contracts
International Law
Publications:
(selected): State Contracts with Foreigners in International Law (Milan 1972); The New Arbitration Rules of ICC and UNCITRAL, 11 J. World Trade L. (1977); Bilateral Treaties and Multilateral Instruments on Investment Protection, Hague Collected Courses (1998); To Bribe or not to Bribe?, in No Longer Business as Usual: Fighting Bribery and Corruption, OECD, Paris 2000; Illicit Payments, UNCTAD Series on international investment agreements, UN 2001; Investment Arbitration Under ICSID and UNCITRAL Rules, in ICSID Rev. 2004;  The WTO at Ten: The Contribution of the Dispute Settlement System, Cambridge Un. Press, 2006, (co-editor); Corruption in Investment Transaction: Policy Initiatives, Legal Principles and Arbitral Practice, in ICSID Review, 2009; Precedent in the Settlement of International Economic Disputes: the WTO and the Investment Arbitration Models, in Contemporary Issues in International Arbitration and Mediation: The Fordham Papers 2010; BIT Protections and Economic Crises, in 28 ICSID Review 2013; General Interests of Host States in International Investment Law (editor), Cambridge Un. Press, 2014; Interim Measures in International Arbitration – Italy, in Interim Measures in International Arbitration, JurisNet Publ. 2014, www.arbitrationlaw.com; The United Kingdom's Post-Brexit Trade Regime with the European Union and the Rest of the World: Perspectives and Constraints, in J. Int. Economic L., 2018; Investment Dispute Settlement, Introduction, in Research Handbook on International Investment Law, Elgar 2019; many other articles dealing with arbitration, investments, international and European law.