Duarte G. Henriques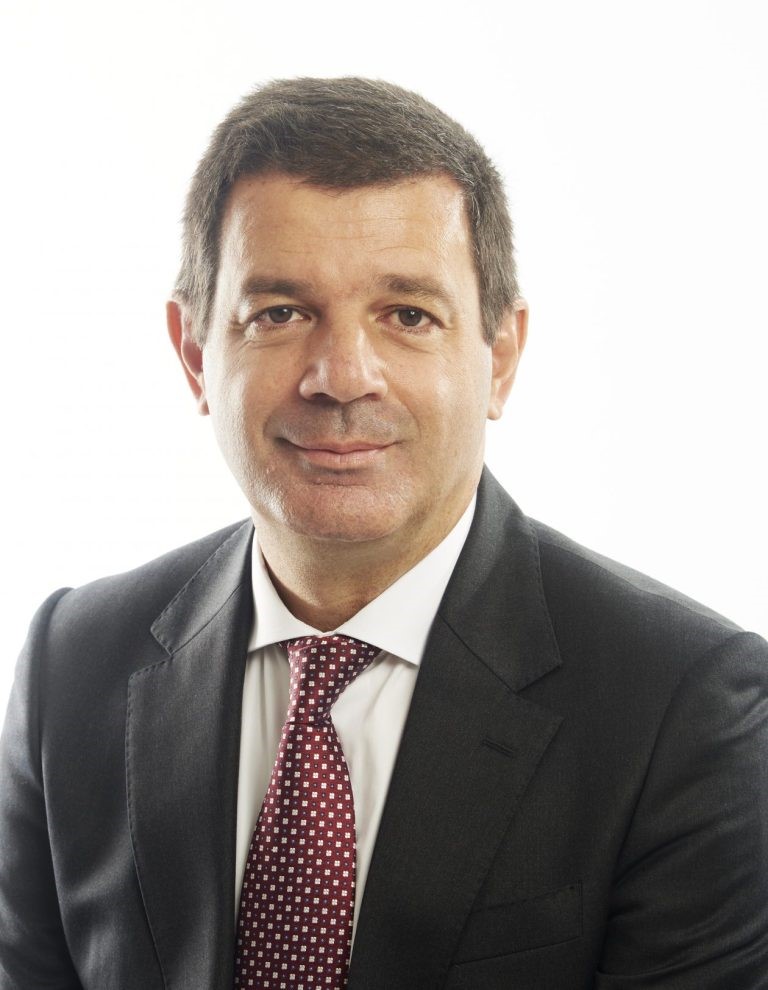 Address:
Av. Fontes Pereira de Melo, nº 35 - 15º A
1050 118 Lisboa
Portugal
Phone Number:
+351 213 530 560
+ 351 917895543 (Portuguese Mobile Number)
Email:
duarte@victoria.associates
Firm Website: https://Victoria.Associates
Firm Profile: https://victoria.associates/duarte-profile/
Education:
Graduate in International Trade Law (Contracts and International Arbitration) – 2005
Graduate in Accounting, Financial Analysis and Business Assessment at "Universidade Nova de Lisboa" – 1998
Law degree at Faculty of Law of University of Lisbon – 1988
Bar Admission or Professional License:
Present Position:
Lawyer - Arbitrator, Victoria Associates (Lisbon)
Professional Experience:
Lawyer, Arbitrator and Legal consultant, with vast experience on Litigation and Arbitration, IT Law, IP Law, Copyright Law, Corporate Law, Commercial Law and Entertainment Law. As lawyer has experience with major Portuguese IT / IP companies, insurance companies and others, dealing with corporate and commercial law, IT / IP law, litigation and arbitration. As arbitrator and lawyer at arbitration procedures has experience with domestic and international arbitration on Copyright Law, IP Law, Contracts Law and Corporate Law, both institutionalized and ad hoc arbitration. Member of the ICC Commission on Arbitration and ADR; Member of the Task Force on Third-Party Funding in International Arbitration of the International Council for Commercial Arbitration (ICCA) & Queen Mary University of London Law School – London; Member of the Task Force on Financial Institutions and International Arbitration (ICC Paris); Member of the Arbitration Committee of ICC Portugal.
Professional Preferences and Philosophy:
The following is a statement of how I prefer to conduct arbitration proceedings in cases in which I have been, or could be, appointed:
• Early involvement of the parties in matters such as selection of seat, language, rules, law, procedural timetable, and the conduct of the proceedings, and especially: a) agreement as to fees (if not provided in applicable rules); b) expectation of the parties as to time and costs.
• At the earliest possible opportunity, identification of the issues in dispute, the relief sought, the facts which are undisputed between the parties (and the facts which are disputed), and the legal grounds on which the parties base their positions.
• If these matters are not sufficiently clear, it is advisable to seek its clarification with the parties at the first opportunity.
• Avoid unnecessary production of evidence particularly regarding any factual background that has been identified as undisputed.
• Enhanced use of technology, including video-conferencing when available.
• Issuance of the award within the time-limits of the applicable rules.
The following is a reply to a questionnaire inserted in the article "Puppies or Kittens? A Modest Proposal to Help Arbitrators Better Match Themselves with User Expectations", by Ema Vidak-Gojkovic, Lucy Greenwood and Michael McIlwrath.
1. It is not acceptable for an arbitrator to delegate work to a junior lawyer who is not a member of the tribunal.
2. When the complexity of the case so justifies, it is acceptable for a tribunal to appoint a secretary to assist it with the administrative tasks relating to the proceedings. 
3. It is not appropriate for tribunals to attempt to identify and decide potentially dispositive issues early in a case if one of the parties objects.
4. Arbitral tribunals should offer to assist parties in reaching a settlement, and actively look for opportunities to do so, if none of the parties objects.
5. Arbitral tribunals must provide parties with their preliminary views of the strengths and weaknesses of their claims and defences only when requested by both parties to do so.
6. Arbitral tribunals should not in principle apply a set of rules for the taking of evidence or the conduct of the case if one of the parties objects to their application but it can never forego its powers to conduct the case according to the provisions of the lex arbitri.
7. It will depend on the case to grant a party's request for e-discovery.
8. Parties in principle should not be obliged to provide a summary of their arguments to the tribunal before the hearing (skeleton arguments).
9. Arbitrators should consult with the parties who appointed them before proposing names for a chair to the other co-arbitrator.
10. Arbitrators should be available to be interviewed by the parties before being appointed (in accordance, for example, with the Guidelines for Arbitrator Interviews published by the Chartered Institute of Arbitrators).
11. Sometimes, parties should interview a prospective chair that has been identified, before agreeing the appointment.
12. For a counsel that has engaged in misconduct, arbitrators should discipline during proceedings, immediately when misconduct occurs.
13. It will in principle be appropriate for a party to recover all of its reasonable costs (including counsel fees) if it has prevailed on its claims or defences.
14. It will depend on the case if it is appropriate for a party to recover the reasonable costs of any in-house counsel who conducted or assisted the party's conduct of the arbitration.
15. Arbitrators should not have a preference to conduct the proceedings in the style of the common law, nor of the civil law and that style should instead be adopted depending on the case.
16. Arbitrators should request the parties to disclose to the tribunal whether they are being funded by third-parties and, if so, the identity of the funder. 
Professional Associations:
Professional License nº 8830L – Portuguese Bar Association (since 1990); Member of "APA" Portuguese Arbitration Association; Member of the London Court of International Association European Users' Council; Member of International Bar Association; Member of the ICCA - International Council for Commercial Arbitration; Member of the International Arbitration Institute – Paris; Member of the ASA - Swiss Arbitration Association; Member of the Toronto Commercial Arbitration Society; Member of the Brazilian Committee of Arbitration.
Panels of Arbitrators:
Portuguese Panel of Arbitrators of the International Film and Television Alliance; "Arbitrare – Arbitration Centre" (Lisbon, Portugal); WIPO; China International Economic and Trade Arbitration Commission (CIETAC); Kuala Lumpur Regional Centre for Arbitration (KLRCA); - British Columbia International Commercial Arbitration Centre (BCICAC); appointed to the WIPO List of Arbitrators; appointed to the Permanent Arbitration Court at the Croatian Chamber of Economy; appointed to the List of Arbitrators of the Hong Kong International Arbitration Centre; appointed to the Lewiatan Court of Arbitration; appointed to the Russian Arbitration Association; Arbitration Centre of the Portuguese Chamber of Commerce and Industry (ACL).
Arbitration Experience:
As arbitrator: sole arbitrator or member of the tribunal in domestic and international ad hoc arbitration proceedings; as counsel: domestic and international arbitration proceedings, ad hoc and under the Rules of the Arbitration Centre of the Lisbon District Council of the Portuguese Bar Association (mainly commercial, corporate and IP law).
Areas of Specialization:
Intellectual Property
Copyright
Corporate
Entertainment Law
Commercial Law
Publications:
'Motivation of arbitral awards: a few notes' – Young Arbitration Review, July 2013, on-line edition (www.yar.com.pt); 'Fundamentação de laudos arbitrais no direito português : algumas notas," Rev. Arb. Med., Vol. 10, No. 39, at 155 (2013); 'Arbitrability of disputes in computer program rights under the Portuguese Law: General Overview' – forthcoming; 'Notas sobre a Arbitrabilidade de Litígios no Âmbito dos Direitos sobre Programas de Computador' – THEMIS Revista da Faculdade de Direito da UNL, Ano XII, Nºs24/25, 2013, at. 233-293; 'Asymmetrical arbitration clauses under the Portuguese Law' - Young Arbitration Review, October 2013, on-line edition (www.yar.com.pt); 'Cláusulas Arbitrais Assimétricas: uma perspectiva portuguesa' - Rev. Arb. Med., Vol. 11, No. 41, at 45 (2014); 'The New York Convention on the Recognition and Enforcement of Foreign Arbitral Awards 1958 in the Portuguese Case Law' – Romanian Arbitration Journal, year 8, nr. 4, oct-dec 2014, vol. 32, at 29; - 'A Convenção de Nova Iorque sobre o Reconhecimento e Execução de Sentenças Arbitrais de 1958 na Jurisprudência Portuguesa' – www.arbitragem.pt (2013); The Extension of Arbitration Agreements: A "Glimpse" of Connectivity? – ASA Bulletin, Volume 32, No. 1, 2014, at. 18; Dealing with the "BUTs" of "BATs" within the Portuguese jurisdiction - Young Arbitration Review, April 2014, on-line edition (www.yar.com.pt); 'A extensão da convenção de arbitragem no quadro dos grupos de empresas e da assunção de dívidas: um vislumbre de conectividade', Revista da Ordem dos Advogados, year 74, nr. 1, jan-mar 2014, at. 141-179; 'Lidando com os BUTs dos BATs no direito português', Rev. Arb. Med., Vol. 11, No. 42, at 213 (2014); 'I Will Not Go That Way: What The International Public Policy Of The Portuguese State Is Not', in MEALEY'S International Arbitration Report Vol. 30, #2 February 2015; Pathological arbitration clauses, good faith and the protection of legitimate expectations, Arbitration International 2015, doi: 10.1093/arbint/aiv016; Arbitrability Of Copyrights In Portugal, in MEALEY'S International Arbitration Report Vol. 30, #5 May 2015; Arbitraje de Disputas Tributarias en Portugal Y Reflexiones Sobre Su Posible Implantación en España, Spain Arbitration Review, No. 23/2015, at 95; Contributor, New York Convention Guide Project (www.newyorkconvention1958.org).