JURIS Arbitration Law – Start and Finish Your Research Here
---
Find the most relevant arbitration material available – all in one powerful, easy-to-use database. Featuring critically acclaimed Content from the world's leading arbitration authorities, an online Bookstore dedicated exclusively to arbitration material and The Roster of International Arbitrators.
ArbitrationLaw.com – More than just a database: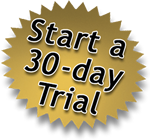 Free Resources
Access: articles, arbitral awards court decisions, national arbitration laws, and institutional rules all in one location
Content on Demand
Premium á-la-carte purchases
Get it Instantly
Pay for what you need
Access: Premium content you want and pay only for what you need. Download individual chapters and journal articles straight to your computer or tablet
Premium Content Subscription
One Annual Fee
No Hidden Pricing
Complete Access
Unlimited Downloads
No Training Required
Access: Entire Premium Content Library -- every chapter and article of every JURIS arbitration title AND the complete Roster of International Arbitrators
Your New Source for Arbitration Law
Providing arbitral awards, court decisions, legislation, commentary and analysis in user-friendly, fully searchable database with all the features you need for effective research and learning.